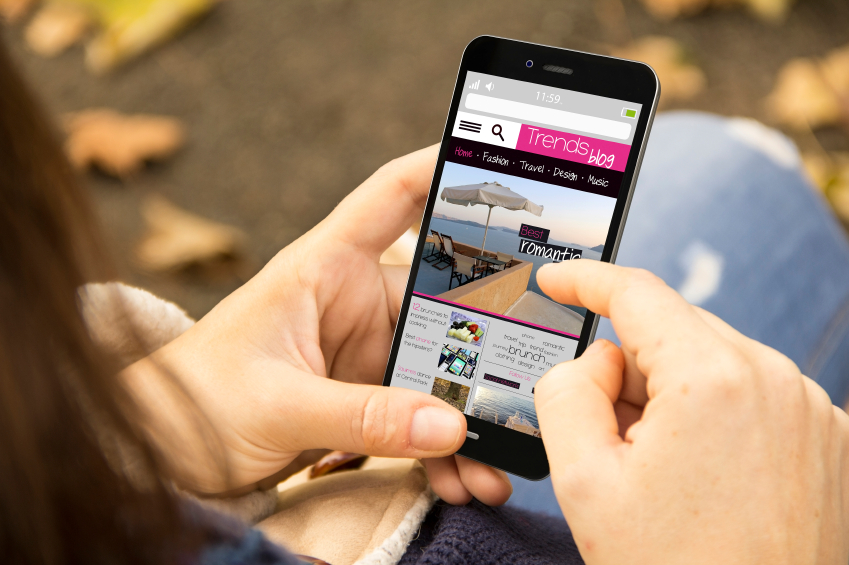 The mobile market has seen a huge surge in users over the past several years, and this increase in users has naturally increased the demand for truly mobile-friendly content designed to enhance the user experience. M-dot sites (which were little more than replicas of primary sites, with an "m" prefix tacked on to the beginning of the website's URL) ceased to be viable alternatives to standard web design a few years ago, when the number of mobile users exceeded those accessing the Internet with desktop or laptop computers.
Responsive design was introduced along with adaptive design as more effective alternatives to m-dot design, but adaptive design encountered limitations that rendered it almost as ineffective as m-dot site versions. Unlike adaptive design, which requires individual sets of code for each mobile device in order to display mobile content properly, responsive design required only one set of code and will translate the online content properly regardless of what type of mobile device is being used to view it. While responsive design is more complex, it requires less code overall, making it ideal for content that needs to be delivered on an almost universal scale.
Regardless of which format you choose for creating your mobile-friendly content, there are several features that your mobile website should have. Whether these features are there to heighten the user experience or to make it easier for users to enter your sales funnel, they should still be considered a necessity as part of your mobile optimization and design strategies.
Easy To Read & Navigate
Readability is extremely important for mobile content because the text is smaller than desktop or laptop text. Your content shouldn't require that the user zoom in to read every piece of text on your web pages. Additionally, make sure your navigation sections aren't so clustered together that it is hard for the mobile user to click on each option.
Optimized Or Limited Multimedia
If you want to include videos or images in your mobile content, make sure it is included in such a way that it won't be blocked by certain mobile operating systems. Some smartphone operating systems will block video and images because they don't scale correctly to the screen size, while others provide the user with the option to block video and/or images.
Scrolling Content
Scrolling replaced clicking as a way to navigate online content and dramatically changed the landscape for web design. Not only did it eliminate the "fold" that stirred controversy over placement of calls to action, but it also enables mobile users to navigate through a significant amount of content without having to click away from the primary page. Most mobile content is designed to scroll up and down (horizontal), but some designers are now using side-scrolling (vertical) content.
Location Relevance
Smartphones allow the transmission of a user's location to optimize the content they receive. This is demonstrated by Google's ability to provide mobile users with local content or content that relates to their location. If you offer location-specific data, products, or services, you should optimize your mobile content to use location relevance when providing content to your site visitors.
Contact Information
As with standard desktop website content, mobile content should also include easy-to-find contact information for you or your company. This should include your company name, telephone number, physical address, or other relevant credentials and data. Not only does this make it easy for people to find and reach you, but providing contact data also lends more credibility, legitimacy, and authority to your online content and gives you the appearance of being an established and trustworthy company with whom to do business.
Integration with Social Media
You should be sure to include social sharing options on your mobile content. Giving site visitors the option to share your content on their social media networks will expose your content to a larger audience and increase the potential for more site traffic, leads, conversions, and sales or profits.
You might think that responsive design should be included as a necessary feature but, as stated before, it has already design standard for mobile content so the inclusion should go without saying. When you incorporate these six features, along with responsive design, you will be able to offer your site visitors a mobile user experience that meets their needs and gives them the on-the-go options they expect and demand, without compromising on the quality and content of your website as a whole.