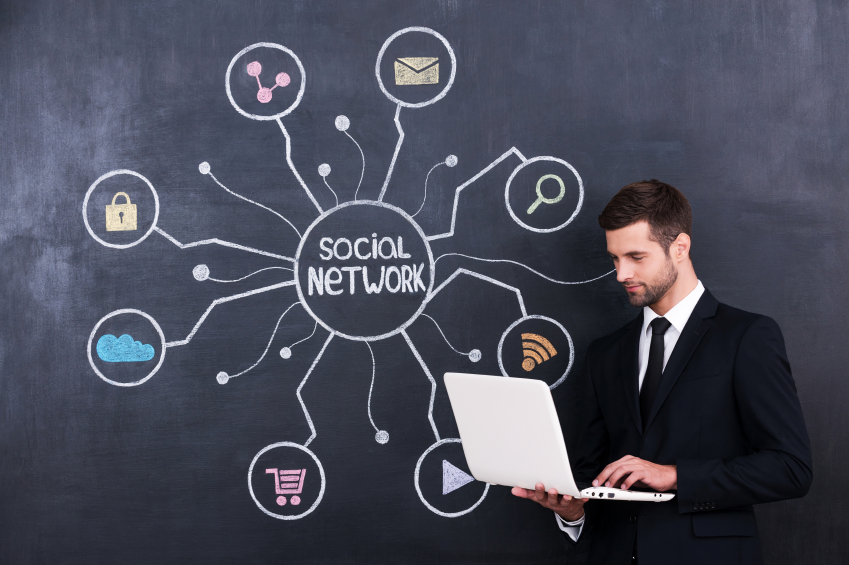 There's an old saying about how to succeed in the restaurant, retail, or real estate industries that also applies to online marketing: "location, location, location." On the web, customers may come directly to your website if they hear about your company, or if they happen to think of your product or service and find you through search engine results.
But what about those customers that aren't looking for your company, or don't hear about you from a third party, or don't find you on a search? How do you reach those customers?
We've previously discussed the importance of a professionally designed website and the benefits of inbound marketing to get potential customers interested in your business, but there are more opportunities to explore in this digital world of ours. With around 58% of the US population actively using social media, it has become a major force in not only people's lives, but in how business is conducted today.
Be Active, But Not Too Active
It's really easy to get started on social media, and that alone can lead to a certain feeling of accomplishment. While being "on" social media is about more than just having an account, we don't suggest posting all the time in the beginning either. The key is finding a good balance based on statistics as well as your followers' feedback.
That's because, as a business, everything you do needs to be for a reason—whether that reason is driving revenue, developing public relations, or driving traffic to your website. Before you even open a small business social media account, you need to begin with the end in mind: What are the specific, measurable objectives that you're trying to accomplish? If you can answer that, it will drive everything from the social media sites you choose to work with to the content and focus of every post.
Get To Know Your Market
The idea of "pivoting"—adjusting your intended goals in response to marketplace needs—is important to any business starting to build their social media presence because you need to be agile and able to exploit change as an advantage. Your social media presence helps you to do that by letting you get instant feedback and suggestions on everything from your products to your customer service. Hearing from your fans and followers may also inspire you to develop a new offer!
Showing Personality = Building A Community
Perhaps one of the greatest uses for social media is to use your posts to build personality into your brand that relates to the people in your market. For any business, it can be hard to make customers really "see" your company and understand just how great it is. But think of every social media post as a mini-advertisement, even if you're not actually selling anything outright. You can sell your followers on your sense of community, humor, positive energy, or authority in your industry.
It's (Mostly) Free!
With the potential to reach a massive audience tied into the opportunity to do market research, social media allows you to build your brand in a way that's not typically possible without a massive cash outlay. Although there is success tied to paying for promoted posts, it's not a necessity in the same way that it is in traditional advertising. Keep in mind, though, that there may be a decent amount of staff time and effort spent on developing a consistent and well-maintained presence, especially if you're going to set up accounts on multiple sites.
If you're not sure how to go about creating a social media strategy, that's where we come in! New Possibilities Group specializes in making social media work. Contact us to get started.