NJ Web Design & Development: New Jersey's Premier Digital Agency
What New Jersey Makes, The World Takes
Since 2001, our team has worked from Northern New Jersey crafting advanced, sophisticated digital experiences for customers all over the world. What does an agency based in New Jersey mean for a client? Well, it means good ole' New Jersey values: Honesty, integrity, and of course diversity! These qualities drive our approach to every project we work on.
Our New Jersey Based Service Offerings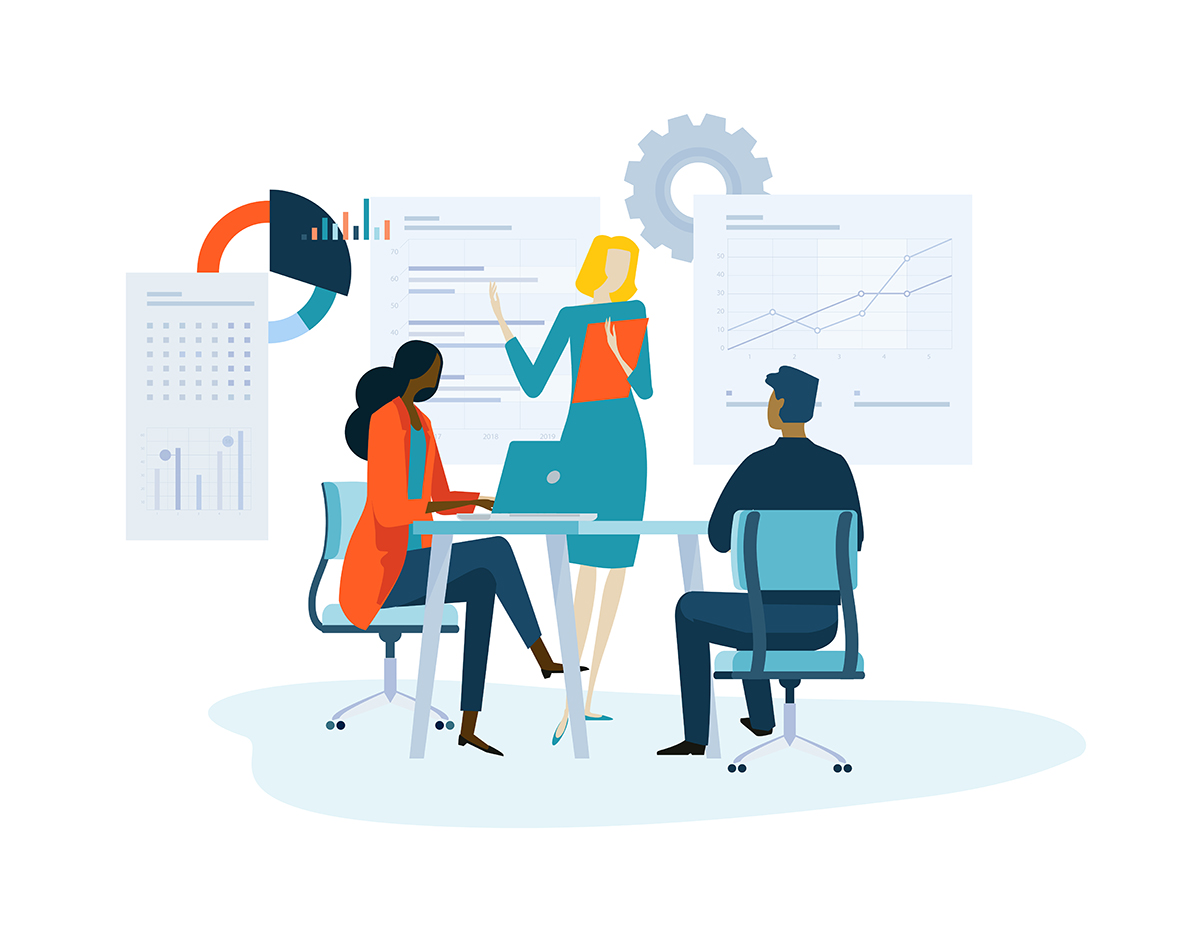 Website Planning & Architecture
All projects need proper planning. Without planning, clients are at risk of project failures, budget overruns or schedules being shot to... well, you know.
Our NJ-based software architects and website designers work with every customer to properly plan their project. This means sitting down, developing goals, objectives and defining what success looks like. Then, and only then, do we start to recommend solutions.
Find out more about our planning and architecture services here.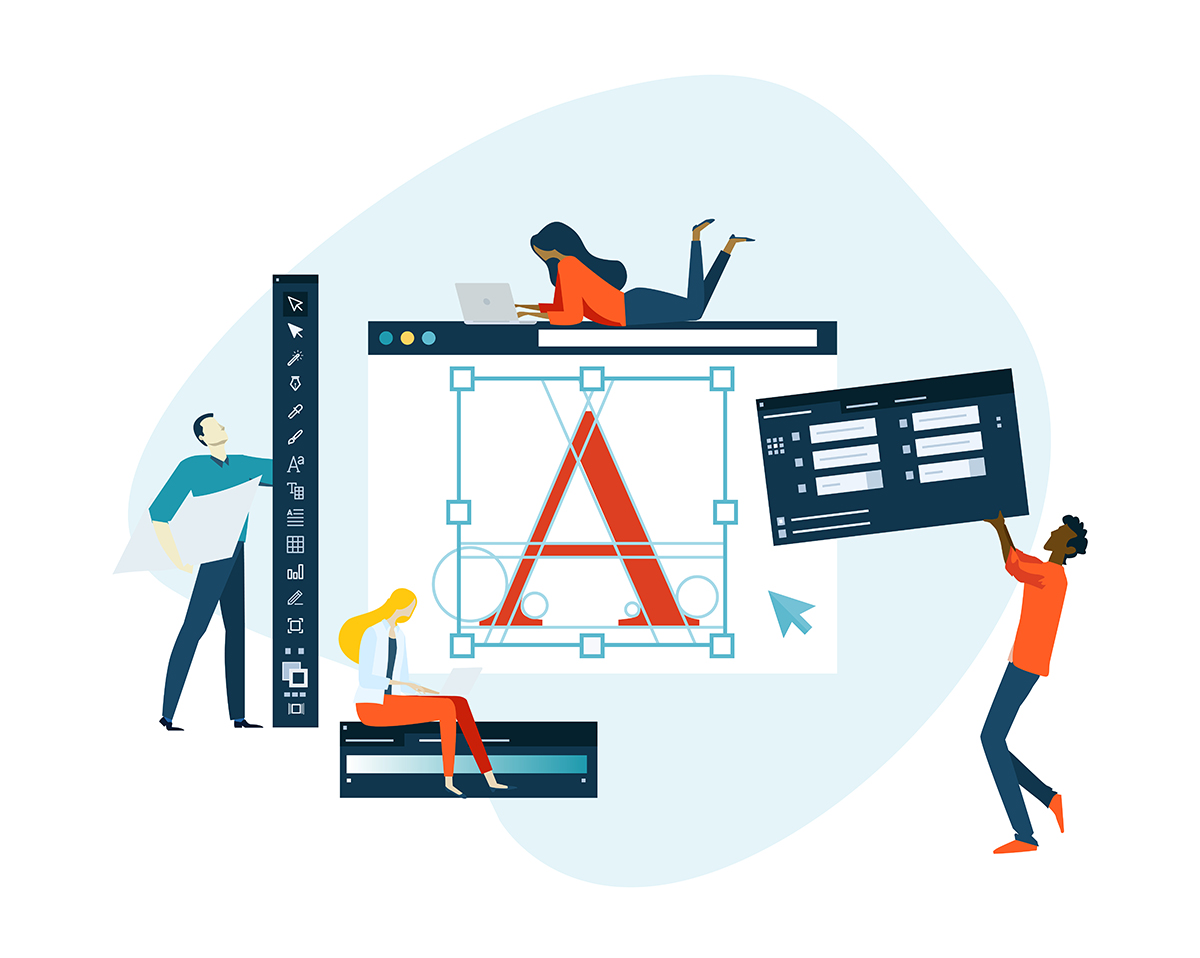 Custom Website Design
So many "design agencies" can't actually design anything. Our team is different. We design each project from the ground up, based on your feedback and preferences.
How does it work?
Quite simply. Clients meet with our team and provide us with their inspirations and preferences. Our design team then works to design custom mock-ups, from which a client can choose their favorite rendition. From there, it's all about revising and repeating until final approval is achieved.
Throughout this iteration and interaction with the client, we focus on making sure best practices are followed, in conjunction with your desired look and fee.
Find out more about our NJ Custom Web Design services.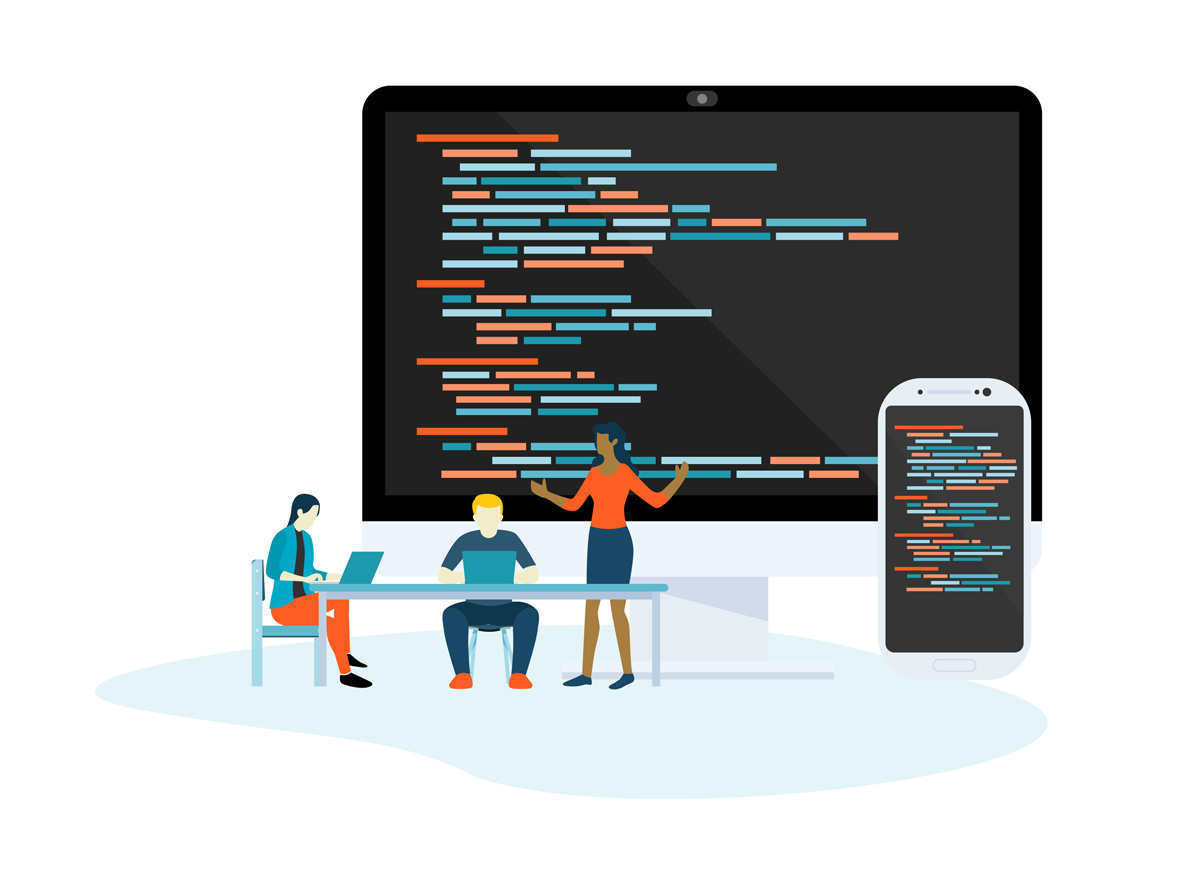 Custom Web Development
Custom website development isn't about taking some theme off-the-shelf and throwing it into WordPress or some other system. It's the development of solutions, using a variety of technologies, to client's problems or frustrations. Our team can architect, build, and iterate sophisticated software solutions, or implement your custom website design into some of the most popular content management systems available.
Find out more about our NJ custom web development services!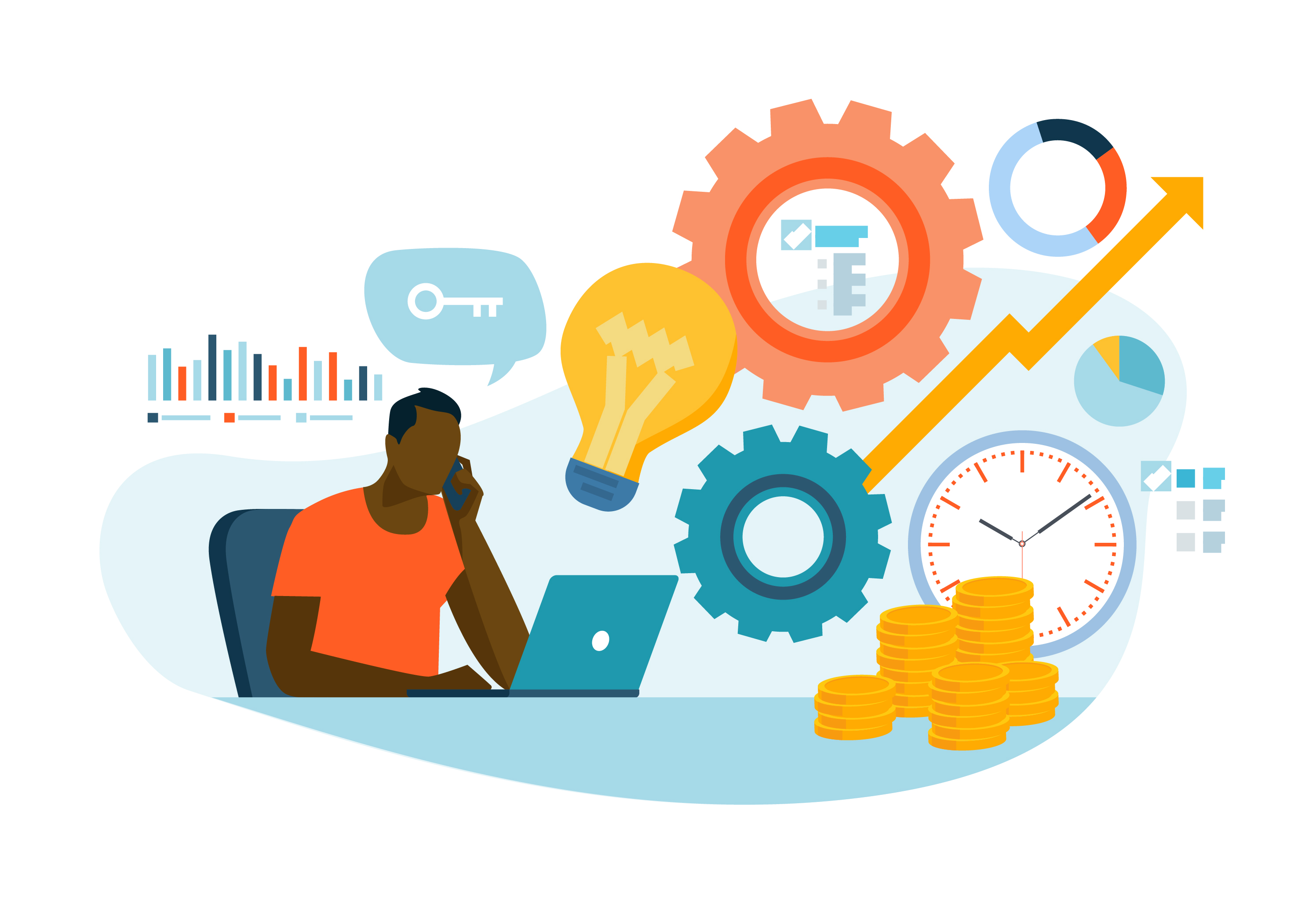 Website Maintenance & Support
A website or software application never really finishes, per se. It continues on and requires continuous improvements and revisions. Our NJ-based team can help you, providing support services and ongoing improvements.
With service offerings ranging from 24/7/365 uptime support to marketing services, and even ongoing retained-services agreements, our team can aid and assist as you continue to lean on your website or application to drive your business's day-to-day operations.
Find out more about our NJ-based website maintenance services.
Our New Jersey Client Success Stories
Our local clients make us proud, providing their services not just locally but around the country and the world as well.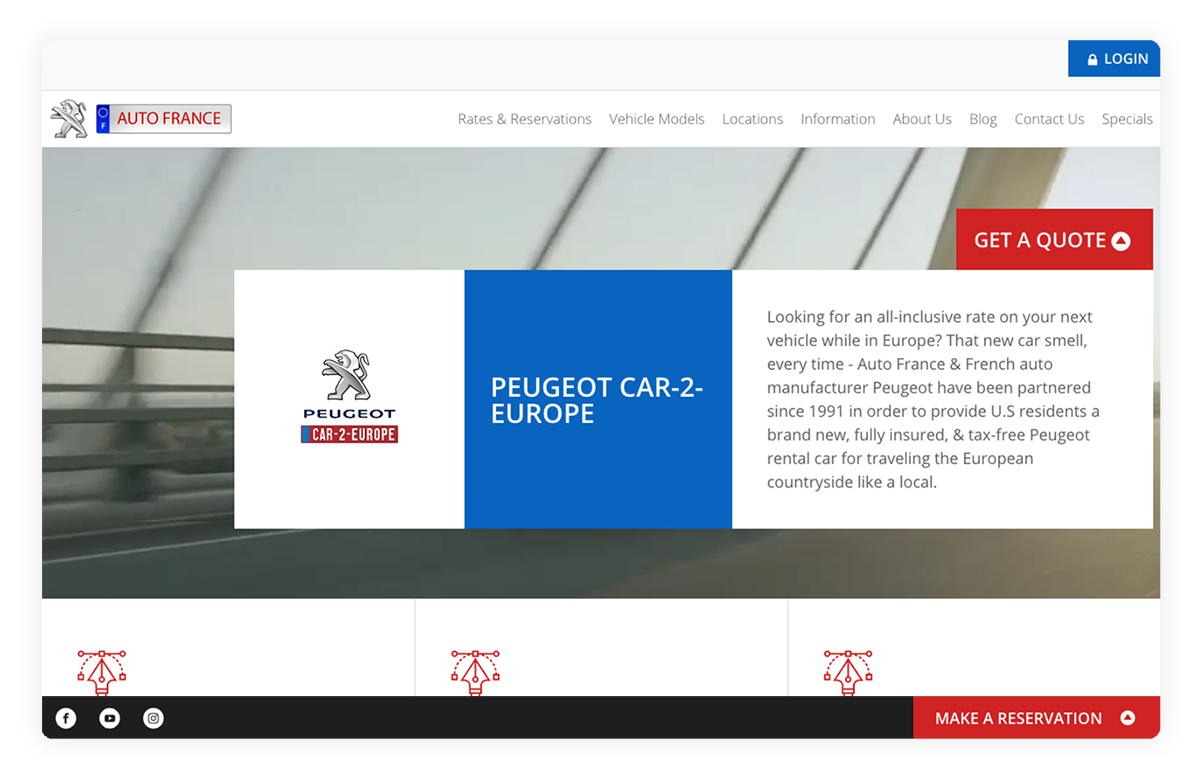 Website Design & Development
Auto France, based in Rutherford, NJ, is a North American partner for the Peugeot long-term car rental program in France. NPG worked with Auto France to custom design their website and reservation engine, and custom develop their back-end portal which allows them to run their business day-to-day.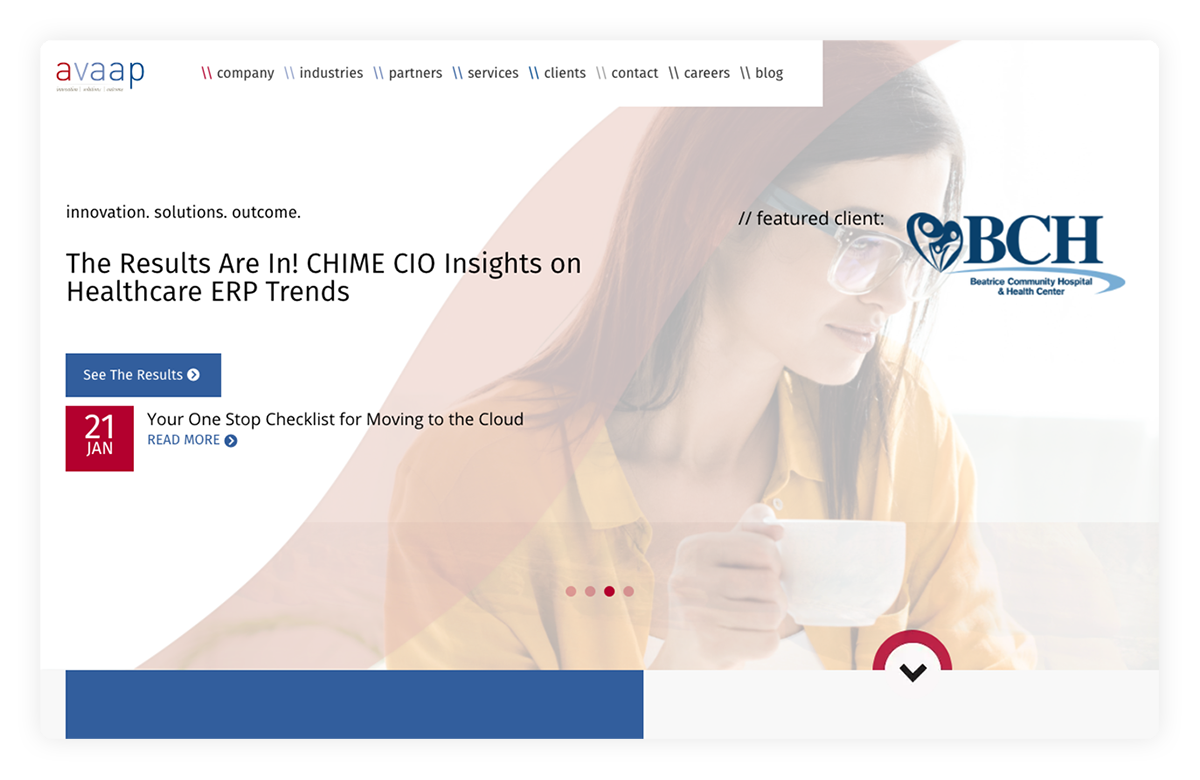 Website Redesign
Avaap is an industry-focused technology management and advisory services consulting firm. Our global community of experienced technical and business process consultants deliver quality services via a proven onshore/offshore delivery model. Headquartered in Edison, N.J. with global offices and customers around the world, Avaap has deep expertise in healthcare, manufacturing and distribution, education, government and other industries.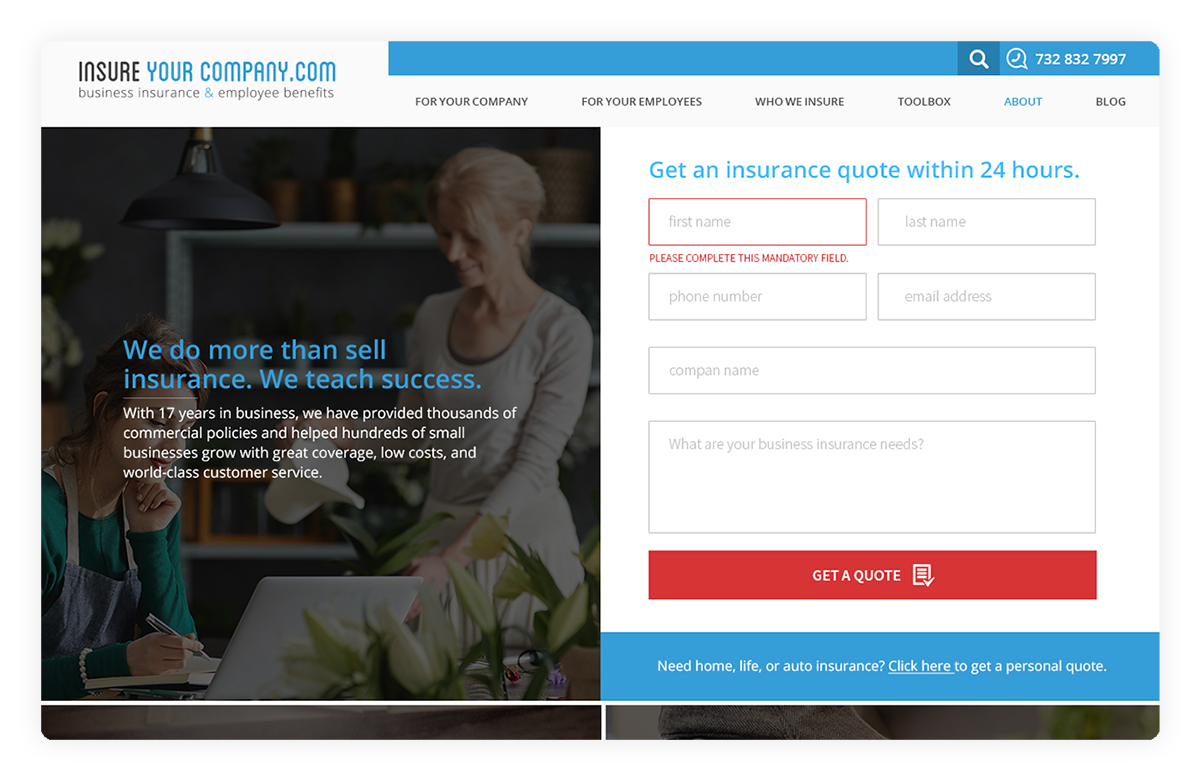 Custom Web Design and WordPress Development
InsureYourCompany.com provides services that helps business owners find the right kinds of insurance for their companies. Specializing in the tech industry, they take a hands-on approach to both getting businesses the proper coverage and educating...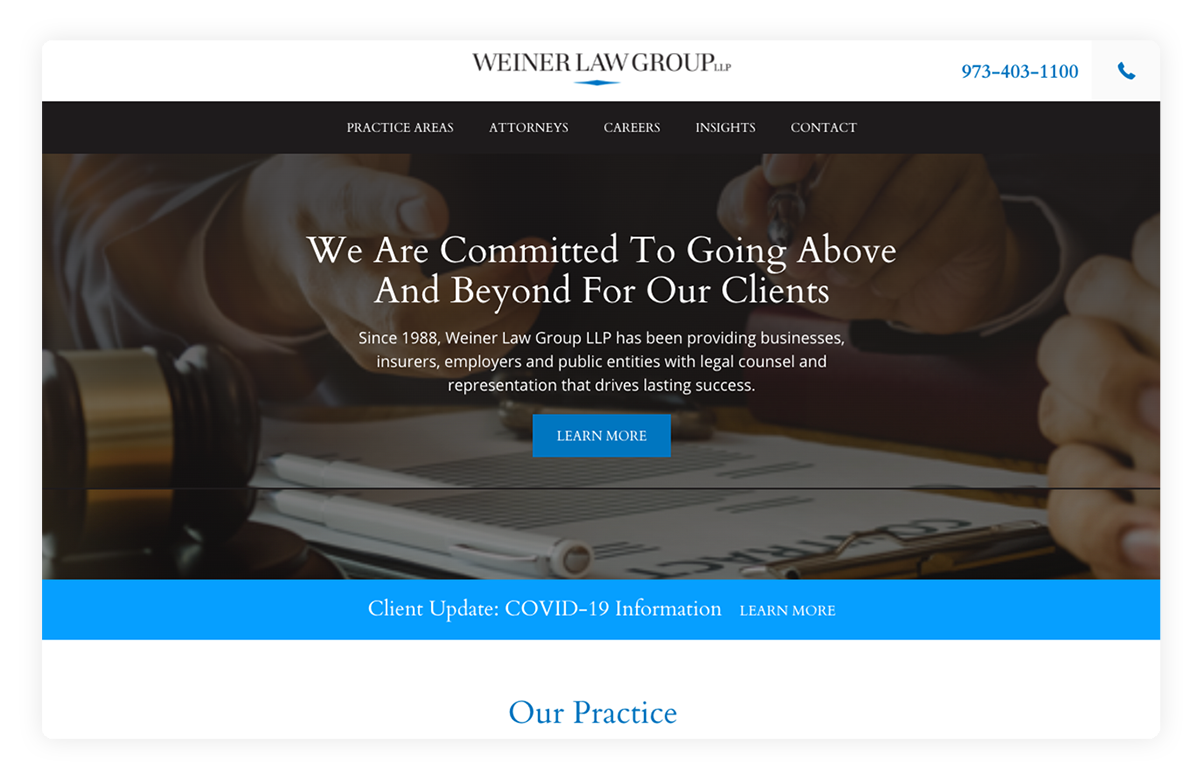 Website Redesign
Since 1988, Weiner Law Group LLP has been providing businesses, insurers, employers and public entities with legal counsel and representation that drives lasting success.