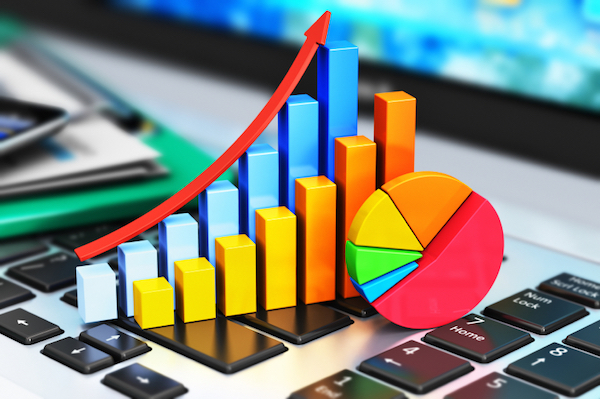 B2B tech companies toe a particularly fine line when it comes to building a good website. There is, of course, the reasonable expectation for impressive design. But when it comes to promoting a product or service to other companies, there's also a need for exceptional content.
Tech products tend to need more lucid explanations for first-time buyers without getting too technical. You can't assume all of your buyers will understand jargon. Then again, there will be visitors who do understand—and may expect—more technical language.
In that regard, integrating information about your tech products directly into your web design allows you to cater to both of these demographics. By providing separate sections for those in the know and those who just want the basics, you cater to all your buyers and their sensibilities.
This is where a reliable web design team with a thorough understanding of your products comes in handy. Nuances in your design can help integrate your tech products into the overall site concept for a successful branding effect. Plus, you'll want to your site as lean as possible so those on mobile can navigate around quickly and easily.
So let's explore those nuances, and how you can leverage your B2B website to not only provide a pleasant experience for visitors, but serve as the go-to hub for useful information for potential customers.
First Impressions
Nearly every expert on B2B web design notes that responsive design needs immediate attention. As we've mentioned a few times before, B2B buyers often do searches while on the go, perhaps more than the average consumer due to the nature of their day-to-day hustle. A first impression is everything in that mobile culture, and it makes a huge difference in how well you rank in search engine results.
Before your site goes live, make sure your design conforms to all mobile devices. Places like MobileTest.me are convenient for testing whether your overall design fits all of the myriad mobile operating systems in existence.
Let's back up, though, and start thinking about the crux of your site's first impression: the content.
Content That Tells a Story About Your Tech Products
Storytelling has been a major part of B2C marketing in recent years, and it's starting to grow in the B2B world as well. Your web design is a major part of that marketing process where what's on the homepage sells an immediate idea of what kind of products you offer, what they do, and how they solve problems.
Remember, it's a lot easier for any type of customer to make a buying decision when they can envision themselves using a product. In the context of B2B tech products, there is likely one person making this decision for a larger group of people, so they need to be able to see how their organization as a whole can benefit from your product.
In this case, you should show your tech products in use and within a scenario where they're solving a problem. This could include diagrams, product photos, and videos. You can even go as far as presenting case study videos in which other customers talk about how they used your product. Social proof like this goes a long way, even in the B2B market.
The risk with videos is their slower load times on mobile devices. It's why a short video or even a hero image could work to convey instant information about your most popular products.
Is a Hero Image Better?
Hero images still keep evolving, though they allow similar storytelling strengths as the aforementioned videos. They're basically a large image you post at the top of your homepage that describes what you do with a limited amount of text.
You don't have to travel much further than our own homepage to see an example of a hero image in action. Some hero sections are even interactive, which can add value for companies going for a more light-hearted vibe.
Many sites use short mottos to enhance the hero images. Posing a vital question can compel a first-time visitor to think about their own particular business problems. With the text superimposed over images of some of your tech products, you already set up a sense of purpose for your items and how they get used in the world.
Of course, hero images only let visitors see a basic idea of what you're all about. All B2B buyers still want more extensive information before they decide to buy. How you organize it throughout the rest of your site is one where economy and ingenuity works best to make your site run faster.
Information Portals
Many B2B companies provide a separate portal on their websites where those wanting more technical information about a product can read it at will. We've previously discussed the value of a resource library where people can download whitepapers, case studies, and e-books, but sometimes such a generic approach won't cut it.
Consider siloing information for specific types of customers. Early in the design process, you should determine if there are certain verticals that will need different information than others. From there, you can lay out entire sections of your site with content catered specifically to those verticals, making it easier for them to find the solution to their unique problems.
Yet, this is not to say that you should only think in specifics. What should you offer in the way of an information portal for those who aren't experts in technical parlance?
The best approach is to provide infographics that give basic rundowns of specs in a more entertaining and digestible way. Infographics get used considerably in B2B web design for a good reason: They don't use animation to take up heavy bandwidth, yet manage to create interesting imagery with educative content. Plus, they make for excellent shareable content.
Leveraging Iconography For Simplicity
Icons are always important in designing a website, though you don't have to make them look plain. You'll find some B2B companies that use objects as icons for a creative way to integrate products or items pertaining to your business. Whether you go literal or figurative with your icons, it makes navigation simpler and helps your site translate across multiple devices.
Don't forget that hidden menus help remove clutter from pages, and it's a good way to keep a clean design while still using icons. For mobile users, the use of icons on a long page works better than you might think. Research shows long-page formats work well for conversions because smartphone users are comfortable doing continual finger-scrolling.
Remember, there are plenty of ways to obtain new visitors to your B2B site, but it will only get you so far if the destination isn't built with purpose to educate and convert. By telling a story about your tech products and making an eye-catching first impression, you can actually make use of those visitors and, with luck, turn them into customers.