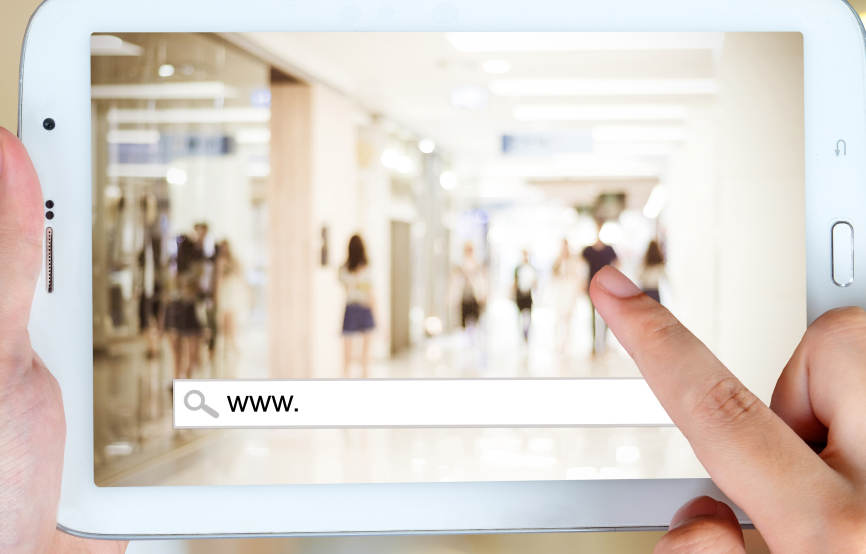 Savvy business owners know by now the importance of maintaining a website, but many continue to underestimate the true potential of e-commerce development for brick-and-mortar storefronts. You may expect some number of your walk-ins to show up in part because they found your address or phone number on your website, even if you put zero effort into it, but that's the absolute floor of what a well-built website can offer.
Recently. the term "webrooming" emerged to reflect the trend of people researching a product, but going to buy it in the store. By putting these online efforts into effect, your business's website can produce increased traffic to your brick-and-mortar location and improve sales from existing customers.
Information
The single most overlooked aspect of a website is also the most potent for increasing traffic to a storefront is by educating (as well as entertaining) your visitors. By adding a blog, guides, a FAQ resource page, and other content to your website, you create a reason to visit you and keep coming back—especially for prospects not yet convinced they need anything you have to offer. Informing prospects isn't just a benefit because it gets people coming back to you, it's important because you control the information. This is the power of inbound marketing: marketing targeting prospects seeking information. When people come to you for information, you create your own ideal customers. The ones on the fence will come into your store, the ones already coming to your store will come by more often.
Credibility
A modern website with proper upkeep's vital for building credibility as a professional outfit. Visitors will look at an abandoned, unfinished, or barely present website as a red flag—the quality of your business in other aspects won't matter, as you've already sent the message that you don't understand or appreciate e-commerce development. This works both ways: a truly superb website, doing everything a website should, will get you a second and third look from customers who might have kept walking and never considered visiting you in person.
Local SEO
The order of websites returned by a Google search is not random—your website's position is determined by an algorithm analyzing relevance to the words searched, how many other sites link to you, and other factors. By understanding this and working with that algorithm, you can secure a position high in the search results for your area—and secure the countless customers who don't go past the first listing before making a decision.
Branding
To mix definitions, a website should burn your brand into the mind of every visitor. When someone leaves your website, even if they're not interested in coming by yet, they should have a firm image of what your business does, who you are, and what to associate with those things. Make sure the identity you're pushing is strong and recognizable, not empty clichés about superior service and award-winning customer support. Explain how you're superior and what specific promises you can make that make your business a superior choice.
Networking
A website built right acts as a nexus for networking efforts. When you link back to a well-constructed website from your social networking presence, it presents a better image of you to would-be associates and clients. By linking interesting content to your social media accounts, you can turn visitors to your site who would otherwise vanish from your radar into contacts.
Convenience
Sometimes, convenience outmatches all other factors in determining how well a business does. Modern convenience means making your website easily found, including thorough information on your offerings, allowing online and mobile appointment scheduling, keeping a schedule of sales, closings, and special events. The less a prospect has to work to figure out whether they should come by and when, the more likely they are to select your store over the competition. Make sure to develop mobile variants for your website and any associated content, as often your walk-ins are people who decided to do a quick search for a nearby store and went with the guys they could find on mobile.
Don't run a business with a bare-bones website and no appreciation of e-commerce development. Understanding how modern customers in the B2C and B2B markets utilize the Internet, even for local shopping, is crucial to maximizing your profits. Think about your customers, think about the people you wish were your customers, and shape a website that draws both sets in—then use it to convince both sets that your business has what they want.