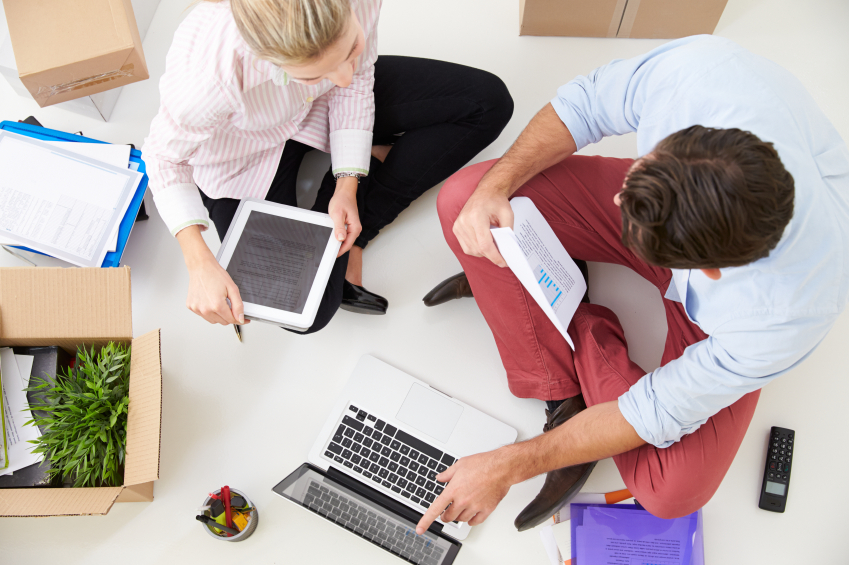 In many ways, e-commerce has made both selling and shopping a lot easier. Yet there are some sites that make buying something so frustrating, you start to wonder if shopping online is actually more convenient than going to the store.
To create a happy, repeat customer base, make sure you have all the necessary web design and development elements in order:
Organization
Just like a messy store, a messy website can become a confusing and overwhelming experience for shoppers. Try to keep each page free of clutter and only include information relevant to the products listed.
Shopping Cart
People shop online for convenience above all else. Don't make them have to think too hard when it comes to the purchase process. Keep your shopping cart visible and design your site to notify customers when an item is added. This way, they don't have to wonder if the item they want has actually made its way to their cart.
Search Tool
There is nothing more frustrating than trying to locate something on a website and not being able to find the search option to look for it. Make sure your search bar is at the top of every page or at least above the fold. The first place most people look is on the upper right, so placing it there will make it much easier for them to find it.
Sold Out Product Updates
Items sell out; that is a simple fact of life. While it would be ideal if you could keep all your products in stock at all times, this isn't always a possibility. To minimize your customers' disappointment, set up a notification option to let them know when a product will be available again. This not only shows that you care about their experience, but it gives them incentive to wait and not look elsewhere.
Payment Options
Make it possible for your customers to pay in a variety of ways, like accepting both PayPal and credit/debit cards. You can also increase sales by setting up a currency converter for customers outside of your country. Also, establish that you are a trustworthy business by being upfront about delivery fees and put all the necessary security precautions in place.
Return Policy
Few things turn a customer off from a business as much as a complicated or seemingly dishonest return policy does. Add a page that includes the details of returns and exchanges, like possible restocking fees or whether items can be returned to a physical store location. By being clear about your policy, you will hopefully avoid confusion and irritation for your customers, as well as instill a sense of trust and fairness.
FAQ Page
In any business, certain questions get asked often. Save your customers (and yourself) the frustration and create a frequently asked questions page. Have a page in place that can answer these questions quickly and thoroughly. This can make it less frustrating for people and can often be the point where a person who is not sure about purchasing decides to do so.
Ways To Give Feedback
Customers love having a voice in things. Providing a way for them to give you feedback or make suggestions will have them coming back in the future. It allows the customer to know they are important to you and that their ideas matter. Another thing that helps is to offer a page of testimonials and a way for customers to leave their own testimonial automatically.
Email List
A great and cost-effective way for you to reach out to previous customers is by sending them emails. Regular (but not excessive) updates help further the relationship you established from their prior purchase. By keeping them in the loop about your latest promotions, you improve the chances that they become repeat customers.
Social Media
Social media is one of the best ways to gain more customers and establish a connection with them. By telling shoppers to follow you and installing share buttons on product pages, people can spread the word about you to their friends and followers.
A helpful thing to keep in mind when developing an online store is your experience as an online shopping customer. Of the places that you've purchased things from online, what aspects of their site made the process easier? What have you found frustrating about the online shopping process? This insight will not only help create a better user experience, but it will make keeping customers happy much easier for you.
While setting up your own shop can be rewarding, it can also be frustrating. If you need the help of professionals who understand the custom web development needs of an online site, check out our e-commerce development service.