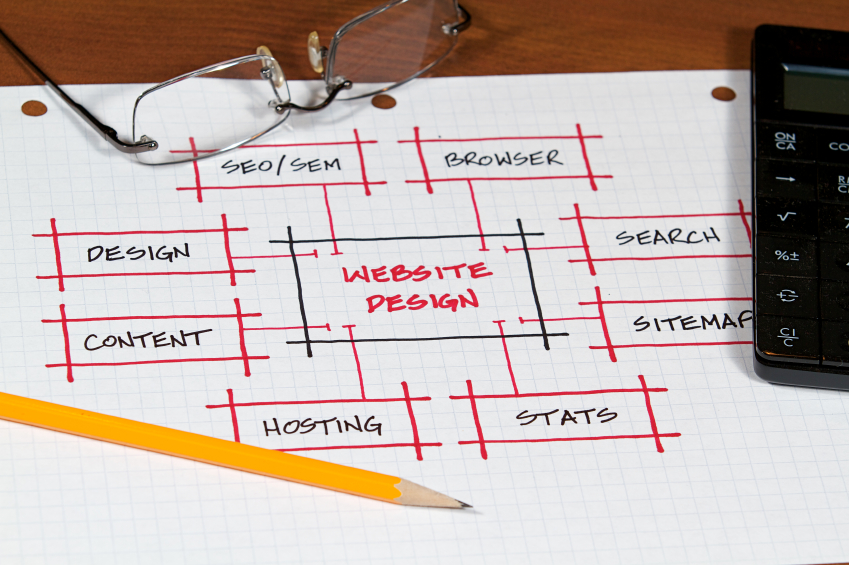 Very often, a business may be good at what they do, but they struggle with handling web design, web development, and online marketing on their own. Today's consumers expect that a company they want to do business with has a solid web presence, and they will easily bypass a company that doesn't provide those things. Businesses need to not only have a professional-looking website, but should also be taking a modern approach to lead generation and customer retention.
If you're in the process of creating or redesigning your website, incorporating inbound marketing best practices will make it into your best sales conversion tool.
Design & Development
A growing number of consumers have begun to use website functionality as a determining factor as to the professionalism of a company or business. With bad or outdated designs, the likelihood of generating positive consumer potential is slim to none. By engaging the consumer with inbound marketing practices incorporated into your design concept, you have the opportunity to fulfill consumer expectations and thereby promote a positive image and potential results for your business or company.
In order for a website to be successful, all the elements needed for maximum user-friendliness must come together in the conceptual design phase. This includes laying out the specifics for utilization of inbound marketing techniques, such as calls-to-action and landing pages, which will be an integral part of the future site.
Content
For the site you're designing to be effective in attracting visitors, nurturing leads, and keeping customers coming back, you can't use the site only as a showcase for your products. Content has to be focused towards the consumer's pain points or interests and how what you're providing will benefit them. This includes generating content that deals with frequent consumer issues and concerns. As long as that content is directed at a resolution, consumers will react positively to their issues being addressed and return to you as a resource for information on a particular subject.
There should be content available for consumers at all stages of the buyer's journey, not just the ones who are ready to purchase. Some of the traffic will be people who are just browsing or are curious about your company or products. Having content directed towards these types of visitors can boost overall perception of your company and products. Things like blog posts, e-book downloads, or product comparisons are some great ways to help move leads who are on the fence. Of course, direct offers or discounts are useful in encouraging those who are already planning on making a purchase and therefore helps make them repeat customers. Again, all of this should be part of your initial design and development strategy.
Maintenance & Updates
Part of including an inbound marketing strategy into your custom web design means knowing that it's not a "set and forget" process. In addition to featuring fresh content and design trends, your site must go through regular maintenance checks. However, referring to analytics reports and click statistics can only give you so much insight—creating a dialogue with your customers can give you the opportunity to see how well (or not so well) your website, marketing efforts, and products/services are performing.
The days of asking a brother-in-law to put up a web page or asking the youngest member of your staff to handle social media are long gone. For many consumers, websites are a window into companies that sell the products or provide the services they need. This puts the emphasis on you to make sure your website design is delivering the results your visitors are looking for.