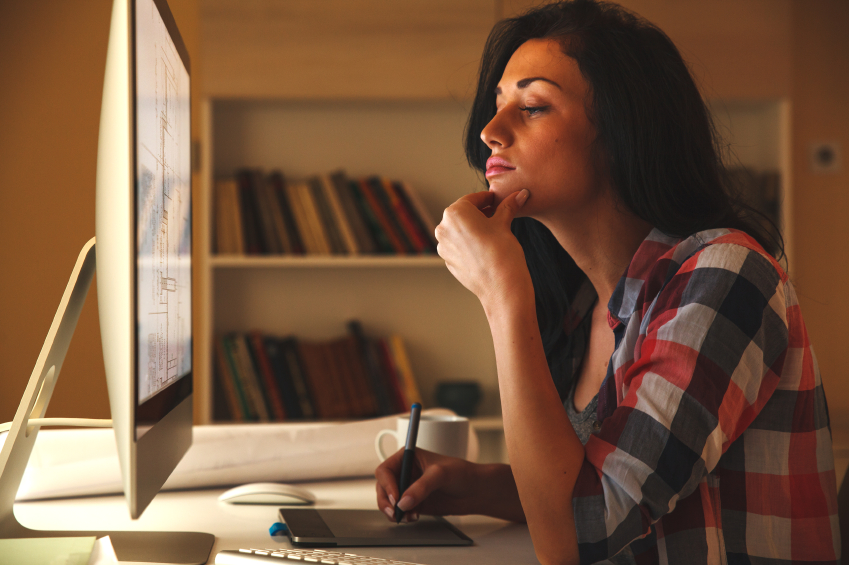 Nowadays, practically anyone can buy a domain name and launch a website. Many companies, from start-ups to established businesses, try to keep things cheap by completing the web design process themselves without hiring professionals.
While this may save money in the short-term, investing in professional custom web design and development services will provide lasting benefits that will not only help increase visibility, but allow you to run a profitable website.
Companies typically choose to eschew web design and development services because they have fallen victim to common misconceptions about what it takes to design and develop a website. If you're about to take the plunge and start your own business, here are a few myths you need to forget before your website goes live:
"Designing and developing a website is easy!"
The web design and development process requires a lot of planning. Creating a website may be relatively easy these days, but creating a GOOD website still requires time and expertise. Just because you can upload a WordPress theme and start plugging in logos and content doesn't mean that your website will be well designed and provide solid conversion rates.
Professional designers and developers will pay attention to every detail and create an appealing website that contains strategic focal points that help guide the reader through the site. Everything from font style to color schemes will affect the user's experience and determine whether they stay on your site or head over to check out a competitor.
"Content and design are two separate entities."
Any solid website design plan should take content into account. A lot of people assume that you simply design a website and then plug the content in later. That simply isn't the case. Custom web design and development involves a comprehensive approach that uses design to highlight content.
Both content and overall website design should be developed together so that they complement one another and create a unified presentation. Don't worry about creating a ton of content, just make sure that what is published on your site is relevant, informative, and of the highest quality possible.
"If you build it, they will come."
Unfortunately, simply building and publishing a website isn't enough to make sure that it attracts visitors, goes viral, and continues to operate at an optimal level. Not only do you need to put work into promoting your website, you also need to make sure that it is regularly updated.
Make sure that you are adding new content on a regular basis and refreshing your design to keep up with ongoing trends. For example, a few years ago websites didn't have to worry about being mobile friendly. Now, any website that can't be viewed on a variety of devices will actually be penalized by major search engines.
Working with custom web design and development experts means that you can stay ahead of the curve and avoid being left behind as design and SEO standards continue to evolve.
"Every user is the same."
If you have been researching web design, you have probably come across the term "user experience" quite a few times. One of the goals of any good web design and development plan is to create a user-friendly website that is easy to navigate. Because most readers have been surfing the Web for some time now, they have certain expectations about where to find information on your website. They are used to certain menu bar placement, where to find contact information, etc.
You also want to avoid making the mistake of assuming that every user is the same and should have an identical experience when they visit your site. Custom web design and development services will take the time to thoroughly get to know your target audience and create a website that caters to more that one type of user. Don't make the mistake of assuming that your point of view is same as that of all your potential visitors.
"Keywords are a thing of the past."
This goes back to the idea of a comprehensive approach that seeks to marry content and design. While keyword stuffing is no longer an effective way to get your website noticed, you do need to make good use of headers and naturally incorporate keywords into high quality content. A good, strategic approach that utilizes custom web design and development best practices will create a website that successfully uses visual elements to highlight important words and phrases for optimum search engine rankings while still remaining user-friendly.
Taking your business online has never been easier, but that doesn't mean that you should cut corners. Set yourself up for success by investing in the right resources. Working with a professional digital agency will go a long way in helping you to establish a solid foundation that will help you get noticed in a crowded market and ensure that you putting out an attractive brand image. Putting money into website design from the start will create lasting results.