The world's most successful e-commerce websites are running custom software. Don't assume that because e-commerce vendors make the most noise, they are correct. Building custom e-commerce systems can lead to greater longevity, better security, and above all else, create a valuable asset to your company.
What is Custom E-Commerce Development?
It may seem like a silly question, but so often, agencies, software vendors, and others try to muddy the waters. In fact, search "Custom e-commerce," and you're bound to see results that include Magento, BigCommerce, Shopify, and even WordPress! But, none of these are genuinely custom e-commerce by any means! Custom e-commerce platforms are systems that are designed specifically for a particular use-case. This does not mean taking a platform off-the-shelf and modifying it.
The fact is that in the world of software, off-the-shelf solutions are rarely one-size-fits-all. Nowhere does that ring truer than in the area of e-commerce. Software vendors want everyone to believe that selling a product fits into one single mold and that their off-the-shelf solutions make the most sense for the majority of users. In some cases, it's true, and off-the-shelf product databases and shopping carts do make sense. But, in many cases, a more sophisticated approach is necessary and beneficial.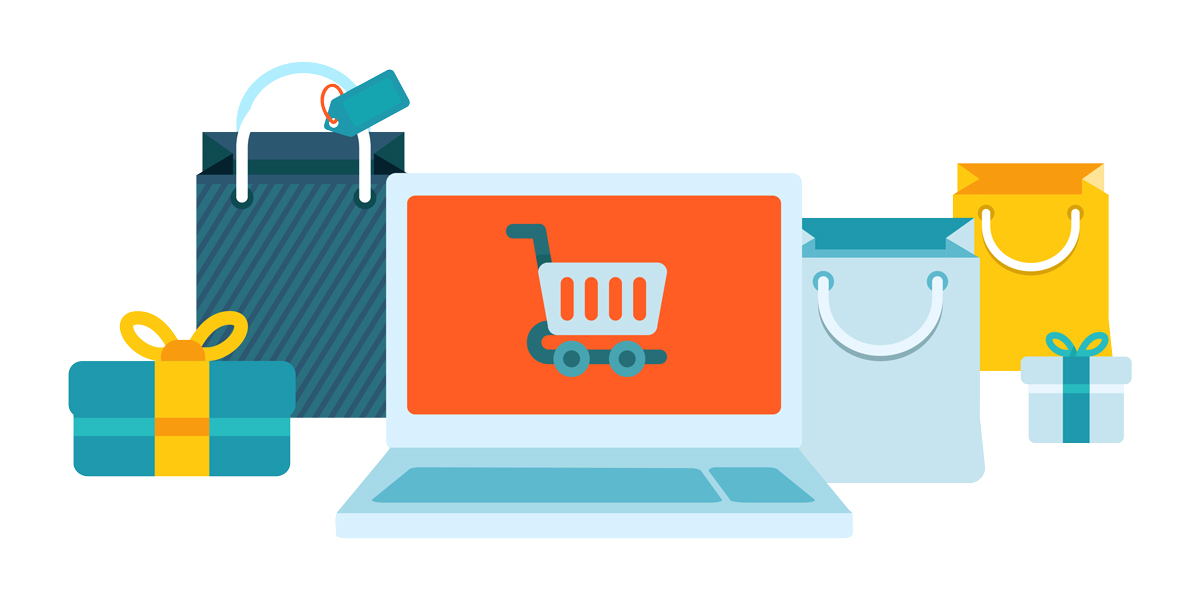 Benefits of Custom E-Commerce Development
It would be ridiculous to say that all e-commerce projects need to be custom-built. In many cases, off-the-shelf solutions work just fine. But, there are massive benefits to building custom e-commerce projects which business owners should consider.
Flexibility: Off-the-shelf solutions require businesses to run within the mold of how the software was developed. Even "extensible" software doesn't necessarily help, despite having libraries of plug-ins and extensions aimed at meeting almost any requirement. A custom e-commerce system allows business owners to match the software to their precise requirements, thus enhancing how they present products, allow for payments and manage their business on the back-end.
Security: Any software off-the-shelf will always have some level of security concerns that come along with it. Custom software can be secured beyond industry standards, providing a level of safety to both your customers and your own company as you build and manage your business.
Ongoing Costs: Custom software often can avoid the maintenance game off-the-shelf software vendors subject their customers to. There are no planned upgrades or updates, nor will the underlying software change on you suddenly, forcing unexpected costs (often at the worst time!).
It's An Asset! Custom software is an asset to your company rather than a liability. Much like a physical location, a custom e-commerce application can power your company for years to come and serve as a valuable tool in your arsenal.
When is Custom E-Commerce Necessary?
Simply put, custom e-commerce development makes the most sense when your particular use-case extends the functionality of existing solutions beyond their capabilities. The problem is, most clients have no idea what that envelope is like and aren't sure when they are pushing it. To determine if you are a candidate, we've assembled some scenarios where custom software may or may not make sense.
You sell a large quantity of non-customizable products: In this case, off-the-shelf software can probably do well for you. The most popular platforms are storefronts. Stores contain many products, and with that design intent in mind, almost any platform would do a good job, given your requirements.
Your products are specific and customizable: An excellent example of this would be any product that requires user customization. As an example, we had built an e-commerce platform for an electronics company that had sophisticated components with high levels of customization. There was no system off-the-shelf that supported that, and as such, a custom solution was required.
Your products offer sophisticated payment options: If you offer non-traditional payment options, then you may be a candidate for custom e-commerce development. We are working with a client who offers a 3 payment layaway for their products. Upon check-out, the customer can pick the option and submit payment one. Then, the subsequent payments happen 30 and 60 days later, at which point the product ships. This use case blew up their off-the-shelf platform and required them to pursue a custom platform.
Your payment process is non-traditional: Much like our above point, which detailed a layaway plan, custom payment processes can confuse off-the-shelf software. This means, if you aren't taking a simple payment by credit card, but rather dealing in complex transactions, you may be severely limited by off-the-shelf systems. This means industrial equipment, scientific equipment, building supplies, and materials. Anything that involves a billing arrangement without automatic payments can lead to chaos with the wrong software.
Your business rules are somewhat outside the box: The problem with off-the-shelf software is that vendors and open-source projects promise everything, and only in implementation do you realize you are in serious trouble. Clients don't know what they don't know – and as an agency, we can't fault you for it. That's why you called us. Complex business rules in e-commerce, when not met, are catastrophic issues that can negatively affect the bottom line. Remember, the rule with off-the-shelf, licensed software, is that you will at some point have to mold your processes to the way the software wants to work. In some cases, that can kill your business. If anything about your workflows is unusual, be wary of software packages that promise the world.
Your product requires above-standard privacy, data protection, or other security benchmarks to be met: Finally, one area where off-the-shelf software suffers is security. This is because software that is widely distributed becomes an automatic target. Custom systems can utilize the best third-party security tools, be built to a higher standard, and float under the radar of nefarious attackers.
You have specific third-party integrations: We've saved the best for last! Third-party integrations are essential for almost every commerce project. You MUST be sure that your software can work with your in-house systems. This may, in some cases, require custom development, whether your solution was taken off the shelf or not. Custom solutions can be built around this requirement, making it a centerpiece of your project.
Examples & Case Studies
Interested in doing some market research? Well, that's easy. Look up your competitors or other commerce websites of interest. Do a BuiltWith search. If you can't determine the platform, there is a good shot that the system was custom-built. We have a few examples of platforms which, with a bit of spying, spotlight the reasons why you may want to custom-build your e-commerce system: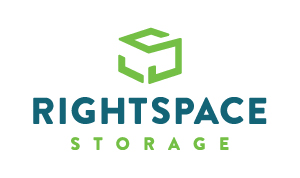 Rightspace Storage: Is online browsing of locations, choosing a local self-storage facility, booking a particular unit, and then completing a transaction at the facility e-commerce? Uh, yeah. It is. And nothing off-the-shelf could do it right. NPG worked with Rightspace Storage to build a complex, decoupled e-commerce system. The back-end connects to their licensed yield management software, ensuring the latest pricing details are published. Then, the custom CMS system allows them to maintain all site content. The nature of the CMS being decoupled means its safe, secured and locked down from the public.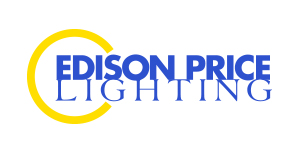 Edison Price Lighting: EPL is one of the pioneers in the lighting industry. Their products are in place in some of the most architecturally significant buildings in the world. As such, their website needed to be unique, too. EPL's product catalog is stored in-house on a physical server. Our charge was to integrate into that platform to populate a website where users could browse, create product lists, and complete transactions with the customer via the traditional means necessary to ensure a high level of customer service.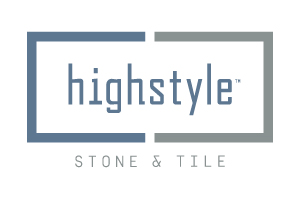 High Style Tile: What is more important when selling high-quality tile than having just the right digital presence? NPG build this application and website enabling architects and other consumers to quickly choose tile products, assemble shopping lists, and finalize their order via a variety of methods which was built to match their current business practices.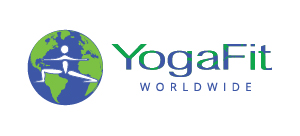 YogaFit: YogaFit sells products, and those products are a very typical use case. However, they also sell certifications and training. And when those items needed to be unified with product sales, and all tied into a single portal for certifications and training history, the only answer was custom software development. Their platform today is stable, low-maintenance, and an asset to the company.
Budget Considerations
Sure, it all sounds good, but what do these projects cost? In many cases, we've been able to design, build, and deploy these solutions at a price point similar to what agencies were charging for the typical off-the-shelf options. It isn't unusual for e-commerce implementations with off-the-shelf platforms to cost more, especially when considering the fact that many of those solutions need to be licensed, too. In full transparency, we publish all of our pricing and budget guidelines for you to view to aid in your planning.

What's the Process?
Assuming you are a candidate for custom e-commerce, the process follows more or less the same as any other design or development project.
Step 1: We diagnose via a project we call "discovery". In this stage, we'll sit down with you and strategically architect what the perfect e-commerce solution looks like. Then, we'll produce a detailed specification from which we'll build your project.
Step 2: We'll work on the front-end experience. Since a good e-commerce system is commerce management and content management rolled into one, we'll work to design a UI/UX that accomplishes your goals from a user-facing perspective. This will help us in the next step, crafting the management tools.
Step 3: Now, the CMS building begins. Your management system will control content and commerce, so working off of your designs we'll perfect the tools which will manage your application from day-to-day, including any integrations.
Step 4: Testing is key. We routinely test throughout a project. But now, we'll do a holistic review of the entire project to ensure it is working as promised.
Step 5: Migration is something overlooked, but we think about it early. In the discovery phase, we did all of the background research to figure out how to best migrate your content from the old system to the new. This means customers, orders, products. On the front-end, it means managing SEO transitions, content migration, and more.
Step 6: Deployment is here! We arrange for seamless deployment and work to minimize any headaches as the new system is put to use.

Are You Ready?
If you are ready… getting started is easy. Just fill out the form at the bottom of this page, and we'll send you a pre-consultation needs assessment. It takes less than ten minutes, and when completed, you'll be able to book a consultation to discuss your project with us. Let's do this!