When browsing the Web, most users unconsciously look for certain factors that will keep them on a particular site. Is it the looks? The functional bells and whistles? The structured information carefully placed beneath all the lights and glamor of the design?
At the end of the day, all most people really want is a visually enticing site that offers easy access to information that fulfills their needs. The key word? Easy. This is where User Experience (UX) and User Interface (UI) come into play.
User Experience (UX)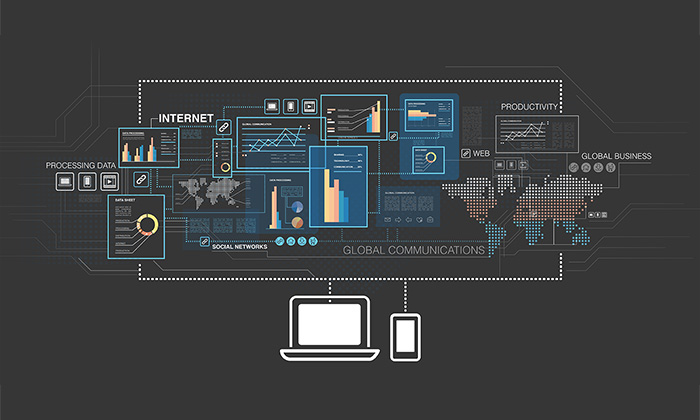 In order to create a visually appealing site, keep your users engaged, and have them return in the future, it's imperative that the flow of your site be well fleshed out. UX is the bones and structure to your site—without it, your site could come across as confusing and disorganized.
Overall, good UX offers the user a solution to get what they came to the site for through strategic interaction and information architecture.
Sitemaps and wireframes are effective tools often used to detail the structure process. Gathering information, brainstorming, and performing trial-and-error rounds in order to perfect this process will, in the long run, be beneficial to the user and their experience on your site. And let's not forget the return rate to your site! A happy visitor is more likely to become a repeat visitor.
User Interface (UI)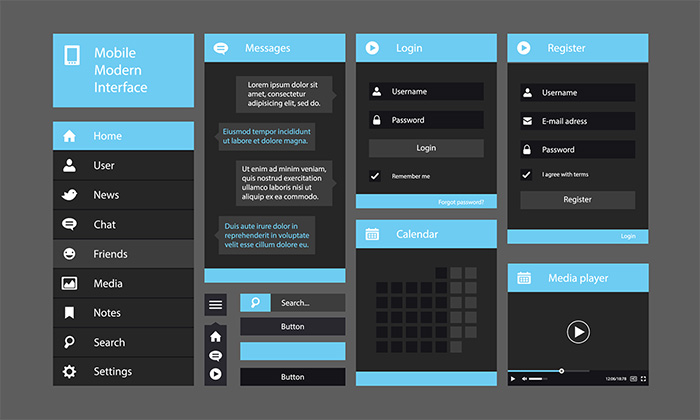 Once the UX foundation has been laid down, effective and visually appealing UI tools like notifications and progress bars can be applied to further ease a user's journey through your site. While UI is often a secondary part of the custom web design process, it can't be ignored—neglecting to include simple, logical features can easily turn a user away.
Let's say you're in the process of checking out on an e-commerce website. You're on the confirmation page, but realize you've made a mistake and would like to return to the product page—which is two pages back. However, the step progression bar is missing and if you hit the back button, it will boot you out of the process. Annoying, right? UI is extremely important in eliminating these obstacles that can cause enough frustration so as to drive a user off the site entirely.
UX & UI In Responsive Website Design
Tablets and smartphones have given people the ability access content on the go, so your UX and UI will need to be able to translate well to multiple devices. Because of the changes in how users now access data, the UX and—more specifically—how well your website works on any device matters. In order to deliver that great experience, your UI must be able to respond to the device the visitor is using and display information in an appropriate style.
Custom web design with properly implemented UX and UI can allow your business to communicate with users effectively no matter what device they are using. People expect to be able to find the information they want quickly without a hassle, and they don't want to wait or search for it. Given this demand for convenience and quick answers, websites that have a great interface and are accessible on all screens are often rewarded.
Regardless of whether your potential customers are interacting with your site via desktop or mobile, the ease with which they access information on it plays a crucial role in both the acquisition of new potential customers and the retention of existing ones. That's why keeping good UX and UI practices in mind is essential to the custom web design process.