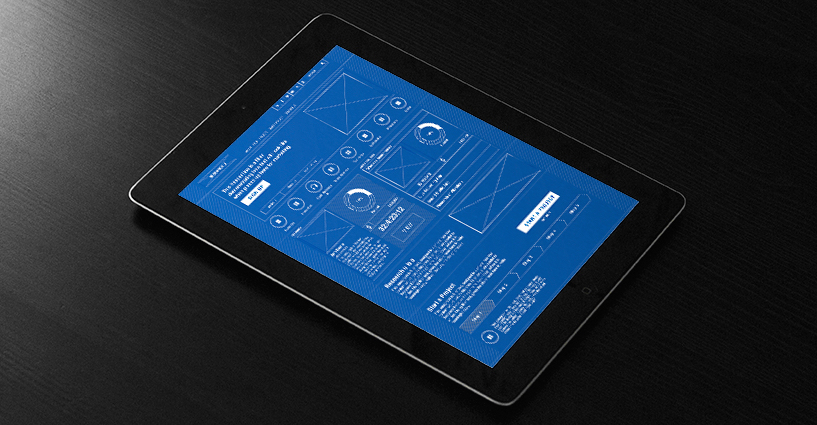 Wireframing is an invaluable part of the planning process. It's the skeleton of any Web project, and can make the difference between a smooth build phase and a complete logistical nightmare.
So what is a wireframe?
Basically, it's a two-dimensional illustration of a Web page or application. It's an important visual and logistical tool for laying out a site's architecture alongside its visual structure and desired functionality.
Wireframing is not always a glamorous method, as it inherently lacks graphics, colors, and styling. But aesthetics don't really play into this part of the process. The purpose of a wireframe is to reduce the website to its bare bones to understand the interaction of each component, revealing how they fit together and how they change as one navigates through the site.
Many of the components that are found in a wireframe are elements you'll find on any website:
Site branding
Navigation menus
Navigation breadcrumbs
A search field
Page content
Footer content
Sidebars
These are so much a part of a website's natural identity that we often overlook them on sites we visit day to day. The wireframing process reveals and creates a home for these components, which are important building blocks in the foundation of an effective user experience.
Ensuring a clean slate
One of the most important benefits of wireframing your site comes early in the design and development process. When everyone on the team can visualize the structure of the site—from the layout to the eventual placement of specific items—you can be certain that everyone will move forward with a clear and coherent concept of how their efforts will contribute to the final product. This ultimately results in a positive and streamlined user experience.
Comprehension
Wireframing provides you with an idea of how the overall look and feel of the website being designed. Furthermore, it prevents you from getting caught up in vague, arbitrary preferences of style or copy at a time when a project can be too easily derailed by low priority nitpicking.
Consider it similar to a building's blueprint. You want to be sure that you and your designer are in agreement and can adjust for any critical changes in design or taste sooner than later.
The advantage of asking your designer to present a wireframe is that you are, at this stage, a proxy site visitor. If you are able to understand and navigate the site smoothly without confusion or distraction now, then there's a higher likelihood that your future visitors will also be able to comprehend and navigate the site once all of the bells and whistles are in place.
Documentation
Though wireframes may, by definition, keep a simple appearance, they can contain a wealth of valuable information. They can include data such as:
The pixel width of your right sidebar
The dimensions of images in various locations throughout your site
Actions that occur as your visitor navigates through pages and content
Remember, you are building a collection of data that will be useful to the wide variety of staff and helpers contributing to your business and branding strategy now and in the future. These team members can range from those onboarding at a later stage of the creation process to the communications and marketing professionals who maintain the site's day-to-day content.
Reference
Another advantage is that a wireframe provides a point of reference moving forward in the work. Early in the process, it served as a brainstorming and refining tool and therefore likely contains all of the pared down information that is most important to visitors of your site.
If, as your site develops, you find yourself wanting to add more and more content and "essential" elements, you can revisit the wireframe to be sure your subsequent edits will contribute to the growth of the site, not the bloat of it.
By maintaining your site with only the necessary elements, your visitors will be able to find what they need more easily. Ultimately, this will have a positive impact on your business's bottom line and keep your bounce rates low.
Scaling
Wireframing is a great way to compare the scalability of your site alongside the scalability of your business. A wireframe will help you to shape and strive for that vision of growth.
A wireframe may seem like a modest document, but it encourages you to think ahead about potential future needs such as online stores and e-commerce frameworks, intranet areas, and blog sections. You can use it to ensure that your site and your vision are aligned.
Additionally, thinking early about software integration needs such as customer relationship management (CRM) solutions, financial software, and marketing and sales programs will help you (and your paperwork) to stay organized.
At the end of the day, no matter how simple or complex your project may be, a solid, well-planned wireframe will serve as an important touchstone during all phases of design and development. It's why we consider it such an important part of our own process, and why you should expect no less for your project.