The new HelpDesk system we began rolling out last week has already proven to be immensely helpful. With the creation of a dedicated support e-mail address, we've been able to address client requests more efficiently than ever.
Today, we're excited to announce the second phase of this launch: a dedicated HelpDesk application for both our custom CMS and WordPress.
Now NPG clients can submit their requests directly through their dashboards!
For clients using our own custom CMS, there will be a new section on the dashboard through which a help ticket can be created: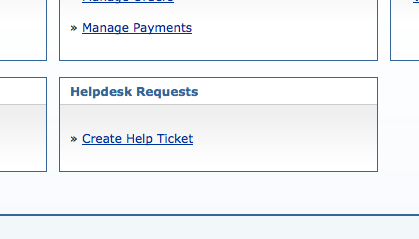 When you click "Create Help Ticket," you'll be taken to a page where you can create your ticket, set its priority, and upload any supporting files: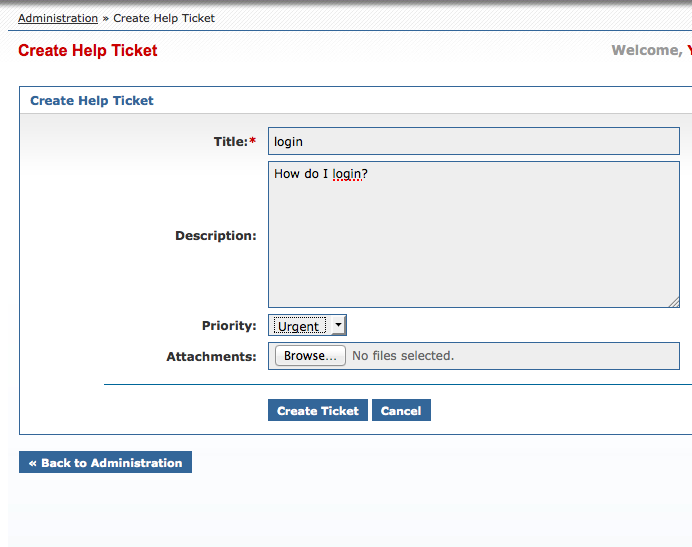 Tickets submitted this way will automatically be queued up on our end, and the team will get started on addressing your question or concern right away.
For our clients whose sites have been built on WordPress, a similar feature will be available. When you log in, you'll see the box right on your dashboard: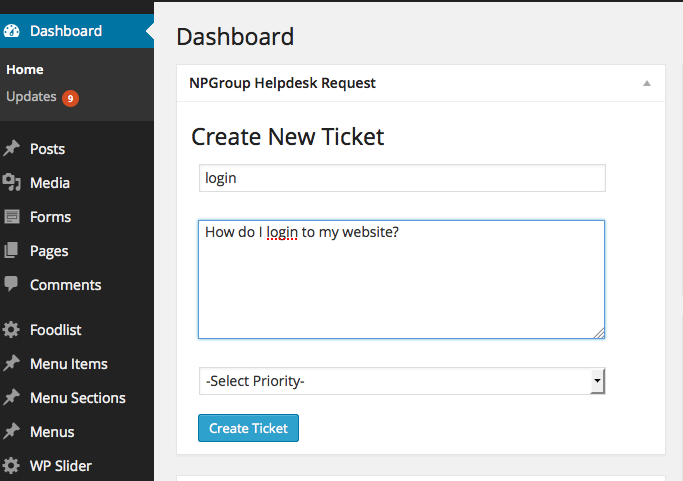 And as an added bonus, clients who are signed up for our maintenance services also get a board view through which they can add comments and see the progress of their help tickets!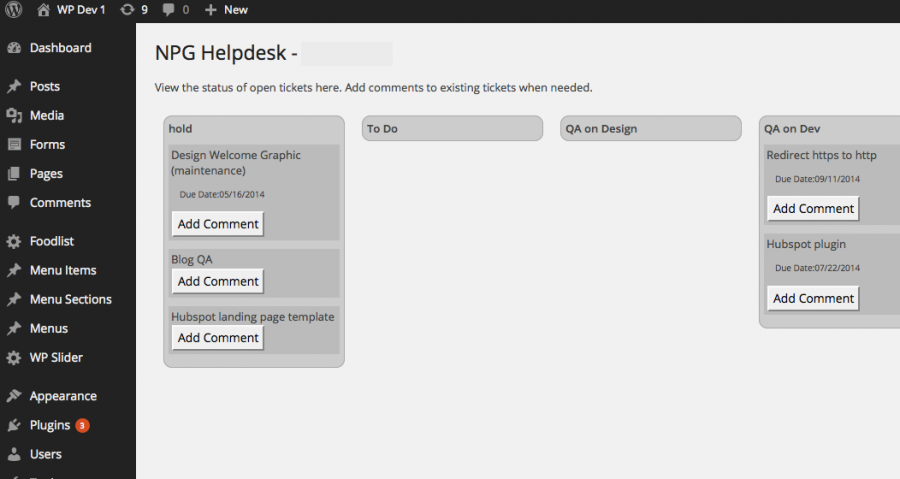 So to recap, as a client, you can now reach us by:
Sending an e-mail to our help desk.
Submitting a support ticket through your dashboard
With these two convenient methods now in place, we hope this new system will help streamline the NPG customer service experience for everyone.
And, of course, if you're not a New Possibilities Group client but would like to learn what we can do for you and your business, you can contact us for more information.