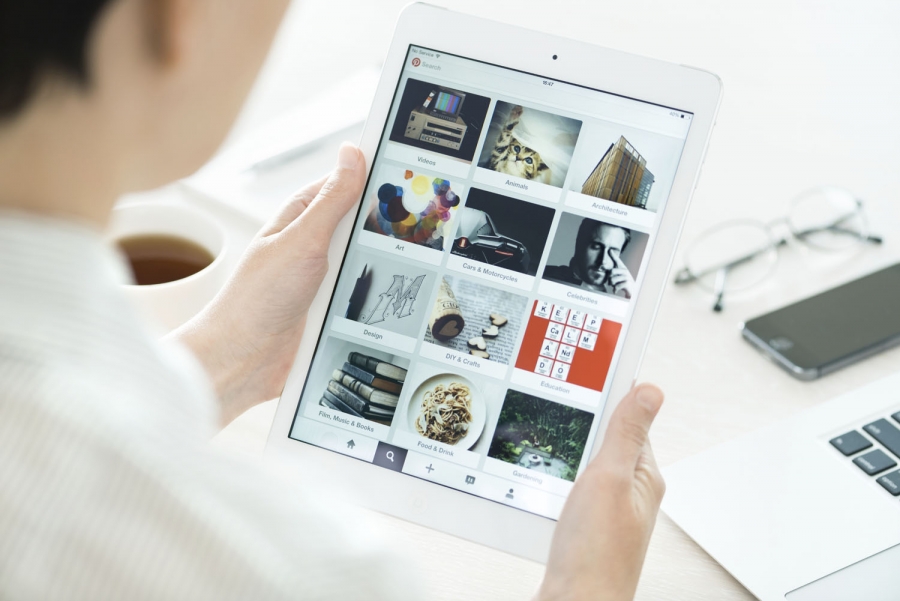 Pinterest is a rapidly growing social media site ideal for marketing your business. Although it may seem like a niche social media platform, it currently drives more referral traffic than YouTube, LinkedIn, and Google+ added together. As a result, companies that use it effectively experience a greater level of referral traffic, increased visibility, and higher sales.
While most perceive the site primarily as a tool for promoting products (and maybe a bit of Oprah-style dream boarding), it is not limited to visual industries like fashion, interior design, food and drink, or event planning. There are plenty of companies that operate in less "glamorous" industries, or that offer services rather than products.
The modern consumer is inundated with advertising, meaning that you must create an identity that stands out from the crowd, creating a positive, memorable association in the consumer mind. You will need to determine what type of pins you wish to use, then implement proven Pinterest marketing strategies to leverage the site in the most effective way for your business.
Secure your visual brand identity outside of Pinterest.
Use only a high-resolution logo and graphics for your Pinterest activity. Utilize hex codes to ensure that you have the proper colors, and decide upon the style your boards will have. Does your business appeal to a casual or formal audience? Is it an indoor or outdoor product or service?
Figure out who your clients/customers are.
This is something you should do when considering a Pinterest, simply so you know if this is the right route to take to reach your audience. Determine basic demographic information regarding your target audience, and consider additional factors such as whether or not they are likely to own pets, have children, or an interest in environmental concerns. Once you have an idea of your ideal audience, you can decide what images (and accompanying content) will provide the greatest appeal.
Establish your credibility with industry resources.
No matter what type of business you have, you can always find industry tips to share with others. Determine what tips you want to include, and design them all with coordinating and aesthetically pleasing images. Make your visual brand identity a part of your tips board, and update it regularly. Consumers will appreciate your willingness to share trade secrets and will be more likely to follow your other, promotional boards.
Share your past, present, and future.
Utilize pins to share the "about us" information for your company. If you have old photographs from when the business first started, use them to show how far you have come. Show images from current activities, and use the boards to show what the future plans are for your business. Keep the consumer engaged with inside and personal content that shows the people behind the logo.
Use keywords that your ideal customers are using.
When you create your boards on Pinterest, use keywords and phrases whenever possible. The site has a great search feature, and by having boards with keywords in them, you will rise higher in the search results. Additionally, utilize relevant keywords in your pin descriptions. Increase your visibility by choosing a category for each of your boards and keeping your pin descriptions short enough for tweets (so users can tweet your pins).
Utilize promoted pins to reach a wider audience.
If you want to get your brand name out there, consider using promoted pins. When you are launching a new product or service, or if there is a seasonal event related to your business, you can promote it for a small fee to a specified demographic. This added exposure can provide a good return on your investment if you plan properly.
Add price tags to streamline the sales process.
Pinterest users are more likely to pin content with pricing information. While on other sites consumers may or may not be interested in making a purchase, many Pinterest visitors are ready to buy if something interests them. Knowing the price can help them decide whether they want to visit your site, and hopefully turn into a customer.
More than 50 million consumers use Pinterest, with men comprising the fastest growing segment of new accounts. According to the company, three-quarters of their traffic is on mobile devices. Ensure that your website is mobile-friendly, so when users go to your site via a Pinterest link, they will have an optimized experience. Because more than 90 percent of Pinterest users shop online regularly, you'll want to tap into this group by providing enticing pins and a simplified experience for mobile shopping.
Knowing your target audience and the best methods for reaching them on Pinterest can boost your site visitor count and your overall sales. Plus, there is immeasurable value in the visual aspect of the site and how it can solidify the visual brand identity you've worked so hard to achieve.