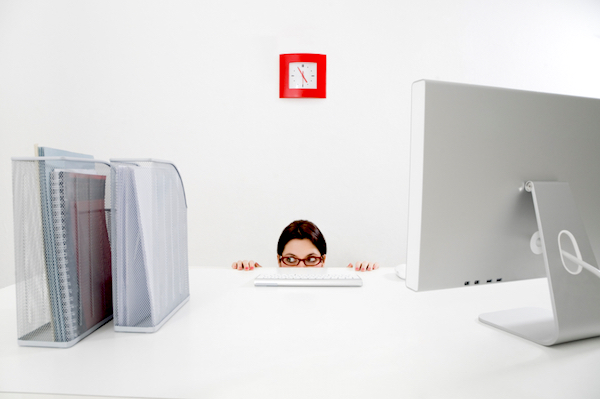 B2B marketing is a continuously evolving science that requires constant testing. What worked for 2012 likely won't work in 2016. And what works well today may not work at all three years from now. That being said, there are several sound B2B marketing principles that companies can rely on to help fine tune their overall digital marketing strategy.
For example, a study conducted by Inside View found that 70% of B2B companies who generated content for their blog on a regular basis were more likely to gather much more leads than companies who had no blog or blogged very little.
That's just one example of a trend that's likely here to stay. Here are four B2B marketing tips every company should implement into their own digital marketing strategy.
Personalization
Personalization sounds boring, I know. Another term for this newly emerging B2B marketing tactic is micro-targeting.
Yeah, that sounds way better.
Micro-targeting has recently gained traction within marketing circles as its effectiveness continues to help convert leads into customers. Using large amounts of data and analytics gathered from prospects, companies are now able to have a better, more personalized understanding of their audience.
In turn, this allows brands to profile potential customers and generate specific content, messages, and advertisements based on their online habits. It's the core of inbound marketing, but it applies to outbound marketing as well.
Micro-targeting creates a much more personal experience for the customer and also creates more relevant interactions with clients. Making people feel understood is important in any aspect of business, but now through micro-targeting and big data techniques, it has become an automatic process.
Predictive Analytics
Predictive analytics is not exactly new to B2B marketers, but it continues to save time and convert leads to customers. Predictive analytics is a more efficient way for marketers to gather and analyze behavioral data that other companies have accumulated over time.
As opposed to the traditional way of analyzing leads, predictive analytics uses far more data from more sources to create a more precise lead score of prospects, and gives greater insight into their buying intents. In short, this shows marketers which other business is more likely to buy, and who they may be wasting their time on.
This allows B2B digital marketers to quickly identify, better prioritize, and close more leads than ever before.
Content Marketing 2.0
The steady ascension of content marketing's importance continues to make its impact on B2B companies. Most B2B brands assume they know their way around content marketing.
But do they really?
Along with any other marketing strategy, content marketing changes and evolves over time. But as years pass, content marketing becomes a much more strategic and measurable disciplinary marketing tactic.
What we are seeing occur here in 2015 and what is predicted to continue to happen in the future are brands putting more resources towards content marketing strategies and a higher emphasis on content marketing ROI. Companies will also continue to integrate quality content throughout all communication channels, alongside other forms of visual multimedia such as photos, video, infographics, diagrams, etc.
B2B experts believe the use of Slideshare will increase in popularity, specifically among B2B companies. According to this infographic by Inc., blogging remains one of the most effective ways to naturally generate web traffic. B2B companies who blog receive 97% more inbound links, while 82% of companies who blog daily claim to have acquired a customer through their blog.
Automation
Digital marketing automation should be a top priority for any B2B business owner, no matter the size or scale of the company. Utilizing automation tools and services allows brands to automate segments of their digital marketing strategy, such as with nurturing leads, email marketing, social media marketing, etc.
With the right tools or service provider, automating marketing tactics saves time and resources that can be put to better use elsewhere. Automation will have an especially big impact for brands wanting to present prospects and customers with real-time information.
Instead of having to heavily rely on historical models and data, a B2B company can use automation services to deliver relevant messages in a timely manner, which can inevitably increase user response.
Trends come and go, while some are here to stay for the long haul. For B2B marketing, it is apparent that a heavy emphasis should be placed on engaging customers through content marketing, saving time with emerging technology, and making the most of leads through analytical techniques.