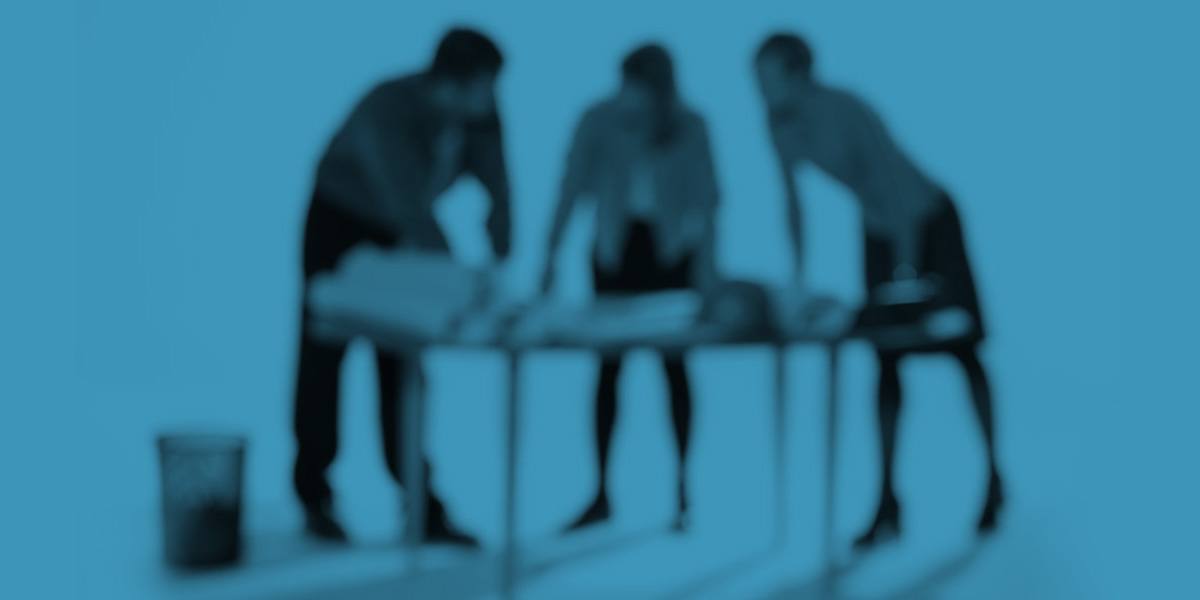 Terms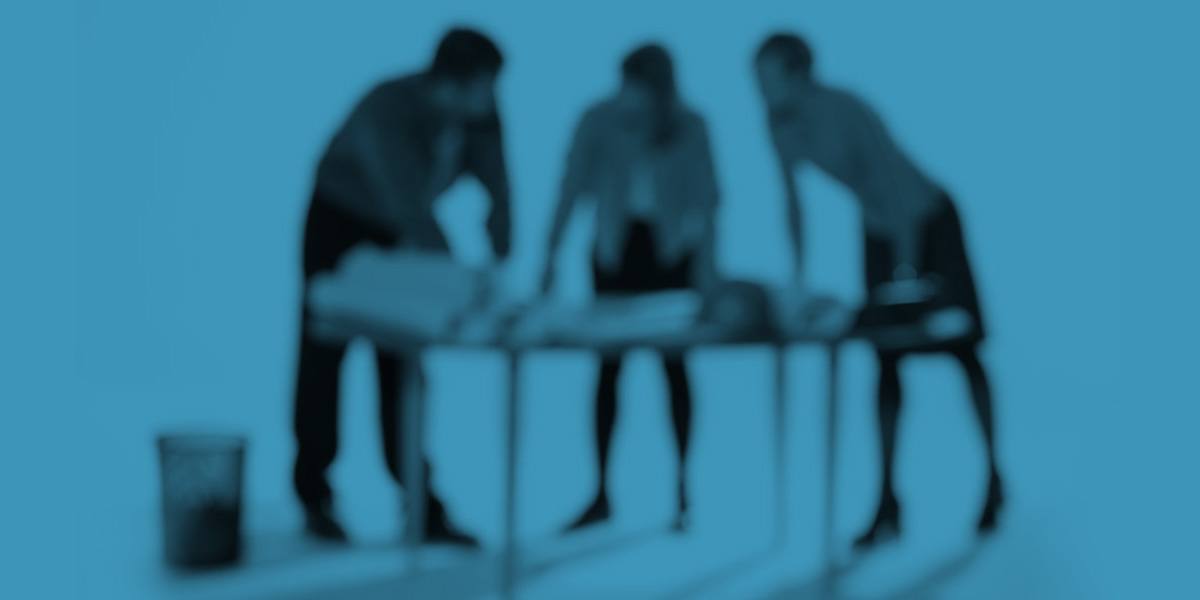 New Possibilities Group, LLC
882 Pompton Ave, Suite A-2 Cedar Grove, NJ 07009
By placing an order with New Possibilities Group, LLC, (NPGROUP, NPGroup LLC, New Possibilities Group, NPG)
You, the client, agree to the following terms & conditions:
"Orders" are defined as any agreement entered into with NPGroup in which money is exchanged for products or services being rendered by New Possibilities Group, LLC. In the case of web design or web development projects, a document referred to as a "proposal" or "work order" is provided to you and once finalized, is signed off on by you, the customer. A link and reference to the terms and conditions below is contained within all proposal documents.
1. Turnaround Time | Delivery
WEB DESIGN & DEVELOPMENT
NPGroup and the client must work together to complete the web design or web development project project in a timely manner. We agree to work expeditiously to complete the web design project before or within the timeframe decided upon and outlined within the "signed proposal" or "work order" document.
Our web development consultants will often issue a turnaround time in the proposal itself. The timeframe issued can vary from weeks to months, depending on the size and difficulty of the project. Timeframe estimates which are issued upon the delivery of the signed proposal strongly depend upon the involvement of the customer and their interaction. Content, files, and other materials which can only be rendered by the customer are at times required in order to complete a project within the time which has been estimated. Though NPGroup makes an effort to assist clients with content there are still materials which we are required to be provided with at times.
Furthermore upon the delivery of a "development link" the estimated time anticipates no revisions as we are providing you with a completed project, per the signed proposal, pending any revisions which you may have which our team will execute should they be needed. Extended revisions or additional time in which the client needs to formally produce revisions can greatly affect the time of completion. Additional work which is not initially included in the signed proposal can also extend the turnaround of a project.
Thus it is important to specifically note that:
Turnaround times are educated estimates, not guarantees
The turnaround time is based on the development link delivery
Client interaction is required to stay within expected turnaround timeframes
It must be specifically noted that NPGroup is not obligated to fulfill work within any pre-determined time period. We understand the importance of developing projects on time to assist clients with their goals and deadlines and have proved, time and time again, in our ability to deliver projects in a timely manner however all dates issued are goals or estimates in which we anticipate work being completed within. Dates strongly require the interaction of the client as outlined above.
In the event that a client is unable to provide us with the necessary materials or content for a website, NPGroup holds the right to place "filler content" in the website to push the process along. Our team works with clients in a very customized and complete manner. We will offer all possible assistance in the development of content and advice so that a project can be completed the correct way.
2.0 Sale Terms | Project Termination
All sales are final. Regardless of the project size, phases, project staging, payment arrangement, finance option, project success, or payment method, the full balance is considered owed upon issuing of an invoice. All invoices are due on receipt. Failure to pay in a timely fashion could result in work stoppages or work being removed from production environments.
The method of payment is outlined specifically in the signed proposal document and all remaining balances which may be owed will be charged utilizing that payment method unless we are specifically informed otherwise in writing. Clients working with NPGroup also understand the delivery of payment is usually due at the delivery of the development link, or as specifically noted in the signed proposal. As an act of good customer service, NPGroup continuously reminds clients of their payment due date by means of status update emails.
NPGroup issues multiple notices throughout the process, making you aware of the balance due, what payment method will be used to capture it, and when you should expect it to be charged. Projects which take advantage of our financing are set up on a pre-established 30 day billing cycle which may not be altered.
Project termination and our agreement fulfillment is reached upon full completion of the project. This involves NPGroup producing the project, as per the signed proposal, then offering the purchasing client a revision phase in which revisions (as defined below) are offered and executed. Project satisfaction and proof of delivery is obtained via our receipt of the signed release form which all customers are required to sign off on to fully release the website live or to be considered complete and ready to be live upon your request.
2.1 Inactive Projects
At times, NPGroup clients become unresponsive or fail to provide us with the required interaction needed to complete a project. This typically involves items such as:
Failure to provide us content
Failure to provide any revisions or feedback
Unable to communicate (bad phone / email)
NPGroup's inactive-project-policy is as follows:
Our team will attempt to contact you both over the phone and in writing multiple times for courtesy reminders as to what our requirement may be. Should we fail to communicate with you or be unable to obtain the required material as listed above within a 60 day timeframe starting from the date of request, we withhold the right to mark a project as inactive.
Inactive projects are subject to a one-time 5% or $500 fee, whichever is greater, to become active again. This penalty is in place due to our strategic planning and development cycle process which is broken should the project undergo negligence on your behalf. Upon payment, the project will be activated and resumed where it had left off.
NPGroup cares about each and every client and attempts to professionally resolve any matter. Communication is key to avoiding inactivity. Furthermore it should be specifically stated that any balance owed at the time a project becomes inactive is still considered due and payable, regardless of which phase the project may be in. Please see section 2.0 (all sales are final).
3.0 Hosting
All websites require hosting. NPGroup does not require clients to purchase hosting through NPGroup. Many customers do elect to purchase hosting through NPGroup so that our hosting benefits can be taken advantage of however it is not a specific requirement unless the project is under financing or still has a balance due. Our team holds the right to retain all files on our hosting platform until full payment has been made should the client elect to host the website independently. If an independent host is selected, the client agrees to provide NPGroup with all required access that is needed to fully test, upload, and manage the website itself. This usually involves both database access and ftp access. If the hosting provider is incapable of running the delivered project due to technical limitations, NPGroup assumes no liability to correct the issue.
Clients working with NPGroup which have elected our hosting service understand that hosting begins immidiately upon purchase. Hosting is required to establish items such as placeholder pages, email accounts, and hosting test files. Hosting agreements are outlined as part of the signed proposal document and are month-to-month arrangements, without contract.
3.1. Hosting Cancellations
If for any reason a client decides to cancel any one of our month to month, no contract hosting packages, full ownership of the website and all of its files are turned over to the original client. The website can only be issued to the original client who pays for the website and no other web development company. All final amounts owed to NPGroup for hosting will be paid the day the request to cancel has been placed and the website will be downloaded, backed up, and then forwarded to the client solid state or electronic transfer, depending on the size of the website. NPGroup does not bear responsibility to provide login information for the client to retrieve files as our hosting services are fully managed and not self service.
NPGroup is not responsible for any down time or loss of business due to the transfer of the website to another party, nor is NPGroup responsible for hosting stability and business warranty due to hosting stability. Clients enter into a separate agreement with New Possibilities Group, LLC for hosting and no guarantees on hosting are provided. NPGroup will provide any client no longer hosting with our party a CD which contains the entire website and / or database on a disc. Transferring and setup on 3rd party hosts is not our responsibility and is subject to additional charges.
4.0 Revisions Process
Upon the completion of the web design project and delivery of the development link NPGroup allows for 1 full round of QA revisions from the customer. Revisions are defined as minor in scope and consist of items such as but not limited to: font sizing, positioning of text, image changes, and content adjustments. Items which are not considered revisions are adjustments such as: new pages, page renaming and complete re-working of content, structure changes in the layout of a page, the switching of a design example, template, or reference site, complete color scheme changes, website pixel changes which adjust the width of a page, or any other deep structure related adjustments. Significant requests for revisions are classified as additions and are quoted out during the revisions confirmation cycle.
Often times, NPGroup will proceed with a web development project using "latin filler text" in order to make it a viewable / tangible product. At the completion of the project per the signed proposal, we accept content to replace the filler text during the revisions phase. Items which are requested beyond the clients complete review of the website (revisions) are considered billable. We will quote the additional adjustments or additions and bill as noted above.
Revisions are required to be submitted as a full set to our party, in writing, which our team confirms with you in writing and will also clarify over the phone if needed.
5.0 Marketing Services
Unless otherwise specifically indicated, NPGroup does not include marketing services. The New Possibilities Group, LLC makes no promises to the client regarding traffic, user participation, or other performance metrics. Marketing services are available at a set hourly rate depending on the extent of services required.
Client also agrees and understands that redevelopment of a website can result in unexpected results in search engines including occasionally temporary declines in search engine rankings. NPG waives any responsibility for any unexpected changes in search engine rankings unless indicated otherwise in the below project specification.
6.0 Data Entry
Unless otherwise indicated, NPGroup does not provide data entry services. This includes, but is not limited to, entry of products for sale in online stores, user databases, or any other repetitive action not specified in the original proposal. Data entry services are available at additional charge.
7.0 Order Refusal | Copyright
New Possibilities Group, LLC reserves the right to use its sole discretion in refusing to print or produce any website it deems improper or known to be illegal. NPGroup is not liable for any damages resulting from unwitting violation of copyright laws or illegal use of trade names or slogans. The client guarantees the legal title of all matter submitted to NPGroup for printing and/or web publication. Web development work done by our company, New Possibilities Group, LLC, is also owned by the paying client, upon payment of any outstanding balance for said project. The client is responsible for all and any content posted on the website regardless of which party gathered it. We are not responsible for any e-copyright infringement. Any information sent to us, information meaning images, text, and content, is considered "legitimate" and will be utilized on the website. This also remains true for any artwork selected by any member of our design team. In the action of our company implementing graphics or text we will strive but not guarantee that all items placed are 100% copyright "OKed" and the client will always be responsible for any content on his or her website. NPGroup also holds the right to re-use any programming constructed by our party along with any content which was generated by our team.
8.0 Liability
NPGroup's liability shall be limited to the stated selling price to the customer of any defective goods, and shall in no event include special, consequential, incidental, indirect or similar damages, including without limitation, lost profits. NPGroup warrants that every product manufactured by it meets industry standard for such product and is free of any material defect in workmanship. IT IS EXPRESSLY AGREED THAT THIS WARRANTY IS IN LIEU OF ALL WARRANTIES OF FITNESS FOR PARTICULAR USE AND MERCHANTABILITY. NPGroup makes no other warranty and no actions or words of NPGroup or its officers, employees or agents shall constitute a warranty. We do however guarantee that all web design work or programming that we complete will "work" and function as designed long as the project is hosted on our servers and no FTP information is owned by the client which allows product manipulation.
Should the client request FTP access of their website a release form is first signed off on by the client and access may given depending on the type of hosting provided. All modifications, changes, stability, and features are then the responsibility of the client.
Furthermore, New Possibilities Group, LLC cannot and will not be held responsible or take on any liability for any website construction that does not meet local or state laws or that falls under a malicious attack such as a computer hack. All data, web programming, features, functionality, design, and construction becomes owned by the client at the time of sign off. Our company is not responsible for any stolen information gained by a hacker on a website we have built and delivered to a client. NPGroup is also not responsible for any down time or loss of business due to the development time needed to produce the agreed upon product.
9.0 Indemnification
The customer represents that it has the legal right to produce all printed materials ordered from NPGroup. In the event that a charge, claim or demand, or arbitration, action or proceeding (collectively, a "Claim") is made or commenced against NPGroup based upon, relating to or arising from the alleged wrongful acts of the customers, or alleging that the printing performed or product produced by NPGroup ordered by the customer: (a.) infringes any copyright, patent or other proprietary right of any person; or (b.) contains matter that is libelous, slanderous, defamatory, scandalous or obscene, the customer shall indemnify and hold NPGroup harmless from and against any loss, damages, cost and expense arising from or related to the Claim including without limitation; (1.) defending NPGroup against any such Claim (2.) paying any judgment or award against the customer; and (3.) reimbursing NPGroup for any legal fees and expenses it reasonably incurs in responding.
10.0 Electronic Manuscripts/Images
It is the client's responsibility to maintain a copy of the original computer files, artwork and transparencies. NPGroup is not responsible for accidental loss or damage to media supplied by the client or for errors on supplied artwork furnished by the client. Until NPGroup can evaluate digital input, no claims or promises are made about our ability to work with jobs submitted in digital format, and no liability is assumed for problems that may arise. Any additional translating, editing, or programming needed to utilize client-supplied files will be charged at our current rates. NPGroup does not archive your work for longer than it takes to produce the final product. Please save your work!
11.0 Disputes & Venue
For legal purposes, the venue for any dispute including all law suits, mediation, and legal exchanges, shall be Bergen County, New Jersey, USA. New Possibilities Group, LLC is a limited liability company with principal offices located in Rutherford, NJ.
In the event that legal action is taken NPGroup holds the right to "cease all work" on a project until resolve has been met; this circumstance is only valid if a project is still in any phase of development. In the event that legal action is taken after development has been completed, NPGroup holds the right to "remove a project" or "remove a website" from our hosting servers in the item in dispute involves the website which was drafted and or the hosting charges involved. NPGroup also holds the right to pause development of any project which enters ARBITRATION or charge-back status through any credit card merchant.
12.0 Right to Subcontract
NPGroup shall have the right to assign any portion of the work required to another contractor as it deems necessary.
13.0 Workmanship Guarantee
We guarantee all orders to be free of defects in workmanship. If any order does not match the generally accepted trade standards, we will re-print the order or issue the customer a refund at our discretion. In the event of color-matching, NPGroup will print files to spec using the CMYK process. Exact color matching is never guaranteed though NPGroup will look at color accuracy on a case to case basis for reprint requirements. In the event of bugs, NPGroup will maintain and fix any website we have developed, provided it remains hosted on our servers, to ensure proper functionality. Software updates to third party tools such as FORUMS, WORDPRESS, JOOMLA, DRUPAL, MAGENTO, PRESTASHOP, and other CMS platforms are not considered fixes nor are any errors which take place due to upgrades.
NPGroup will QA your project and assure compatibility in the following browsers:
PC/MAC:

Internet Explorer 10+
Firefox 3.5+
Chrome 7+
Safari 5+

Android:
iOS:
14.0 Privacy Statement
Any information NPGroup collects from order processing or from any inquiries is not shared with any other company outside of NPGroup or our sister companies / synergies which may benefit you, the customer, with other service opportunities. Your information is only used for contact, billing, and shipping purposes. Your credit card information is NEVER stored internally by NPGroup. Should a request be presented for information to not be issued to any sister company of NPGroup, in writing, the request will be granted.
15.0 Laws Affecting Electronic Commerce
From time to time governments enact laws and levy taxes and tariffs affecting Internet electronic commerce. The client agrees that the client is solely responsible for complying with such laws, taxes, and tariffs, and will hold harmless, protect, and defend NPG and its subcontractors from any claim, suit, penalty, tax, or tariff arising from the client's exercise of Internet electronic commerce.
16.0 Samples
NPGroup might use your product for samples or advertising purposes. Even in cases in which a website is "white labeled", the agreement to these terms and conditions allow us to showcase your product as part of our work. NPGroup holds the right for portfolio demonstration of any product we develop without consent from any client or party.
17.0 Billing & Terms
Your credit card bill will read "New Possibilities GR" or "NPGroup" or other terms which reference our company. Billing will be executed VIA the payment method initially provided on file unless specifically suggested otherwise in writing. Payment is due at development link in most circumstances but will always be paid VIA the statement issued in the signed proposal. Client is responsible for fees incurred by any collection method whether that be wire fees, credit card fees or similar. All payments are non-refundable.
All payments are due on receipt unless otherwise indicated. All work orders will include payment terms for client reference. NPGroup retains the right to employ "timebomb" techniques to enforce payment if necessary.
18.0 Non Disclosure
All clients are required to sign a mutual non disclosure agreement. This agreement protects both parties confidential information. Please note that this includes any and all details of the execution of the project, including workflow, methodology, trade secrets, rate and billing information, and any other details of the engagement. This includes public commenting via social media channels and blogs, unless permission is requested and received by NPGroup. NPGroup reserves the right to enforce this clause in any way they deem fit.
19.0 Changes
NPGroup may change, modify, add or remove portions of this policy at any time, and any changes will become effective immediately upon being posted unless stated otherwise. This policy was last revised on November 30, 2014.