The NPG Framework is a lightweight, PHP-based coding platform which enables us to quickly develop complex, custom websites and applications.
On top of our code framework exists a cutting-edge, intuitive user interface which allows you to edit your website content quickly and easily with no technical knowledge. Every project begins with a base set of tools that all websites need, which are highlighted below.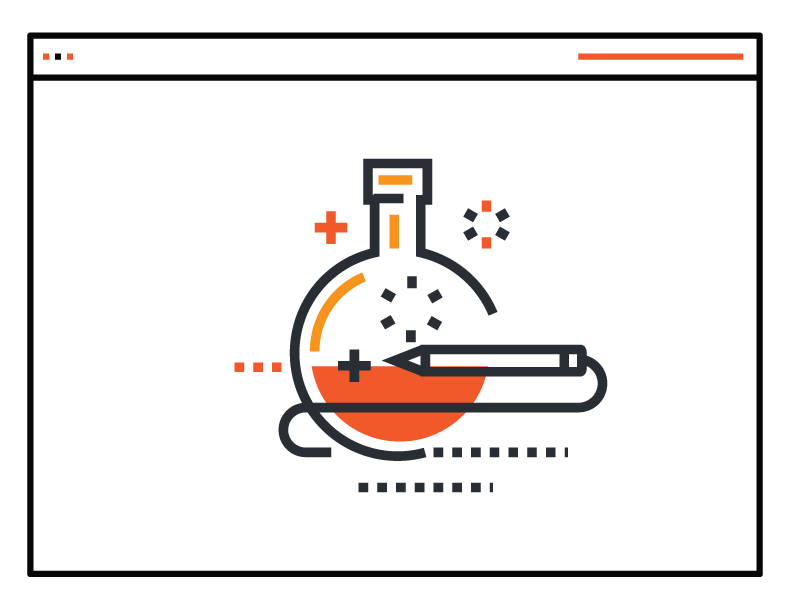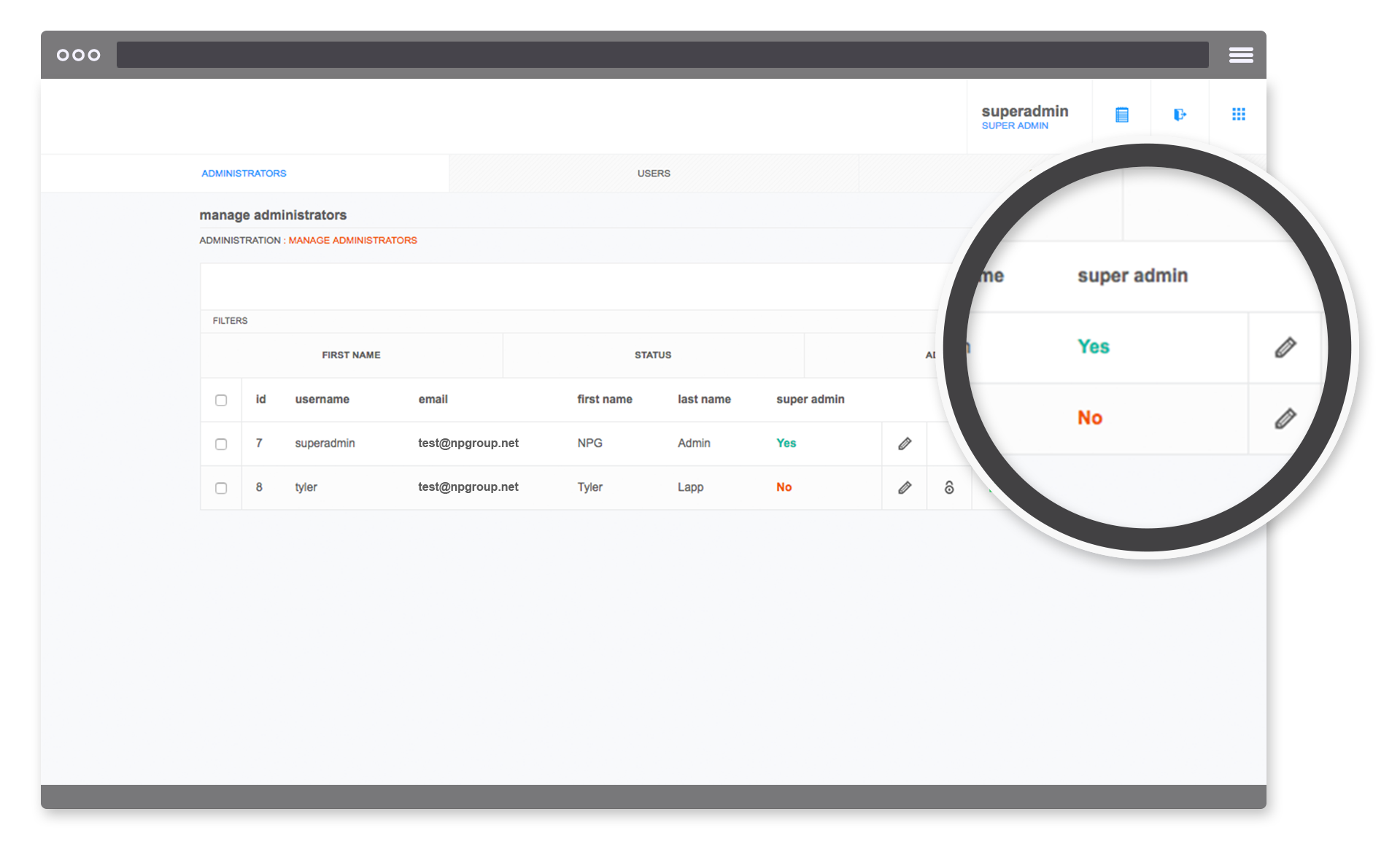 User Permissions
Without administrators, what is the point of a CMS? We've created a detailed set of tools to help in managing administrative users and the permissions available to them. With varying levels of permissions, users can be assigned global rights or access to specific tools, sometimes even subsets of tools. This control enables accountability and security in regards to your website content.
Page Editor
Pages make up the bulk of content presented on most websites. While we work with you to design custom tools (more on that below) for specific content areas, the page editor allows you to create and easily manage the content on pages, utilizing custom-designed templates that we have built specifically for you. The page editor allows you to set all relevant page information including titles, body content, SEO fields, and features a revision system allowing you to roll back any unwanted changes.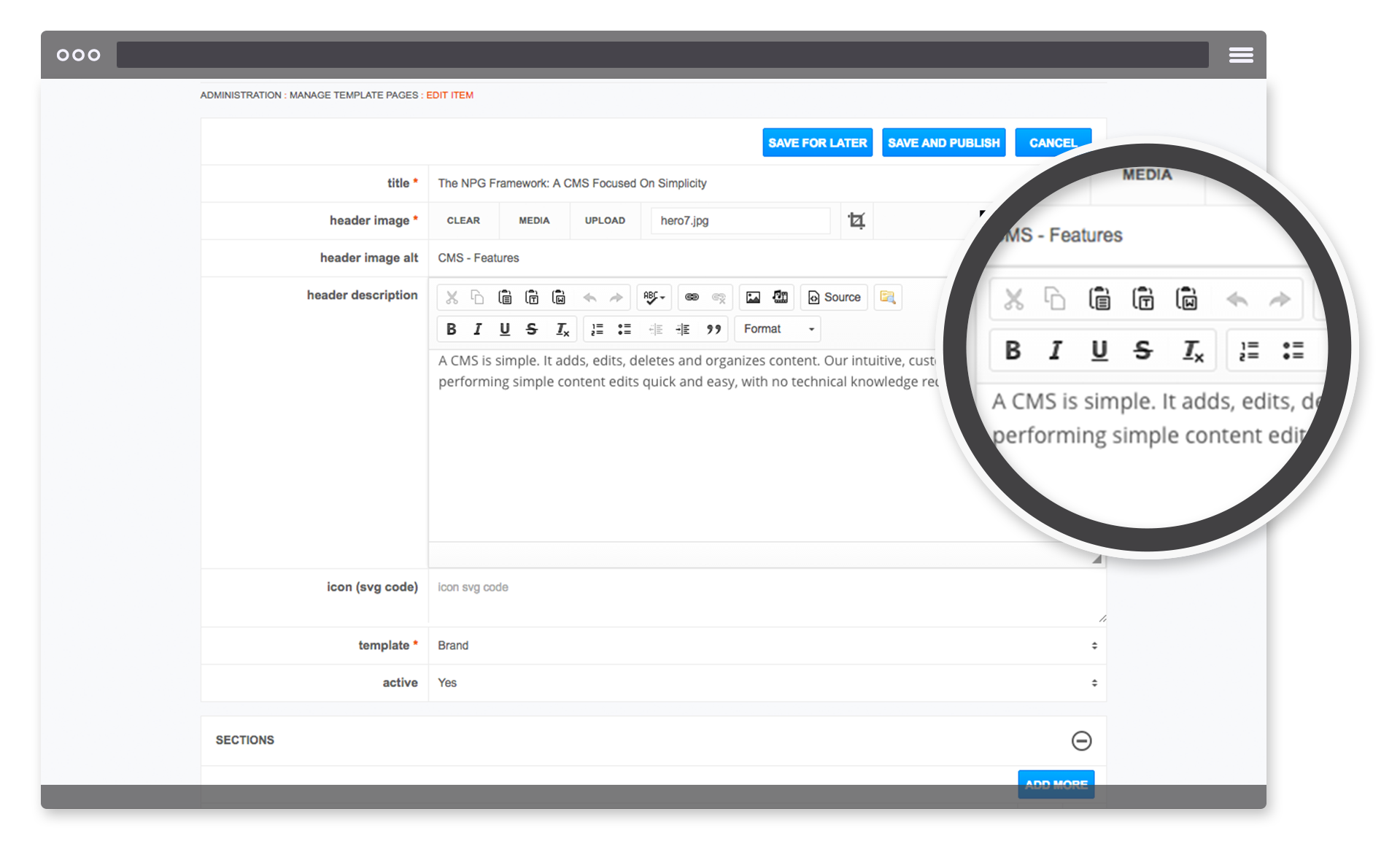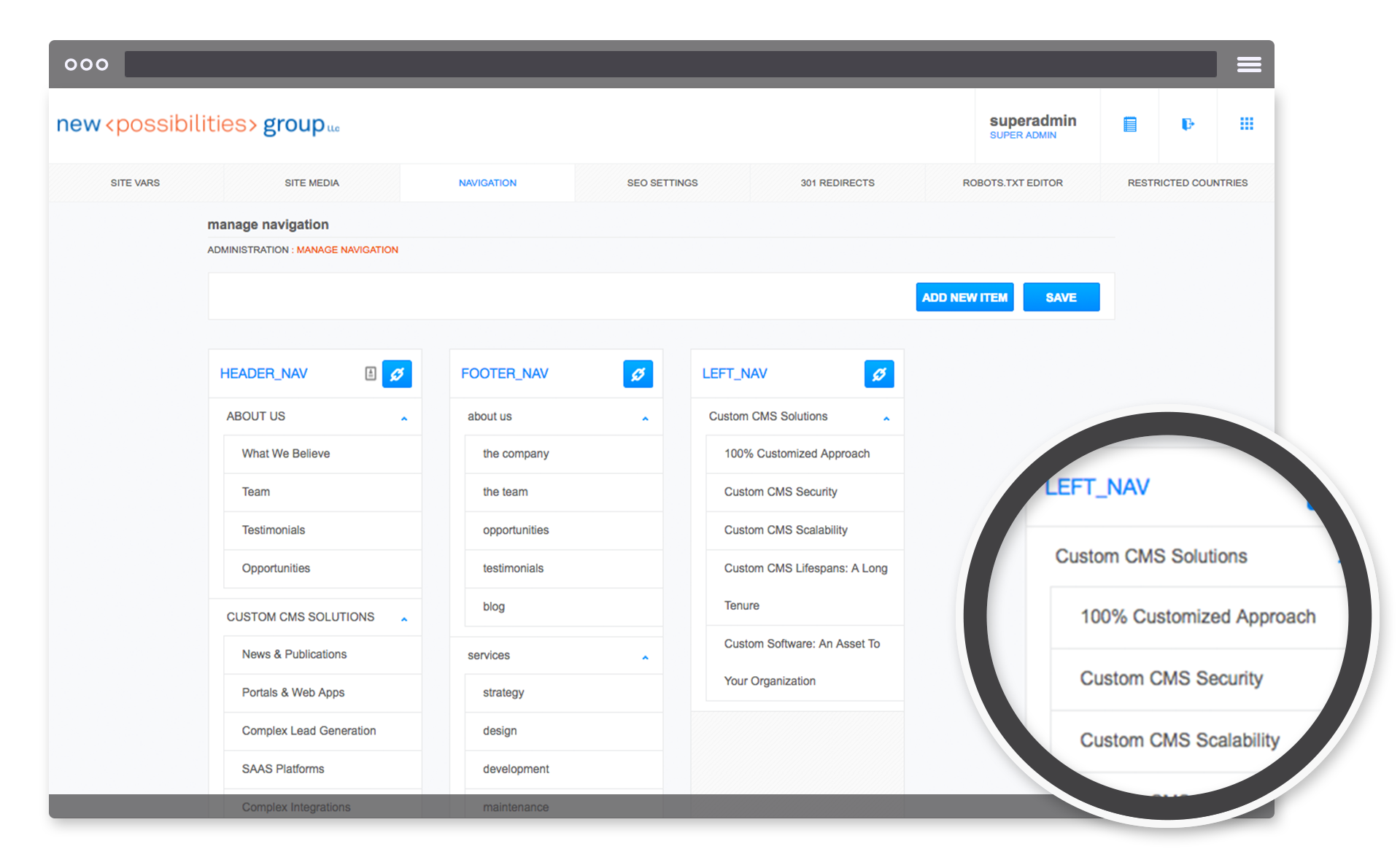 Navigation
Pages are great, but they need a way to relate to each other. Our intuitive drag and drop navigation interface allows you to manage the navigation between your web pages with ease. Simply add a new page to your site's content, and use the navigation to control where it appears in your top level or secondary navigation systems.
Media Support
Websites utilize massive amounts of media. Whether it be video, images, or other downloadable content pieces, websites require the ability to upload, manage and insert these rich media assets on a moments notice. Our base CMS features the ability to drag and drop resources directly from the desktop for use on your webpage and allows easy embeding within your site.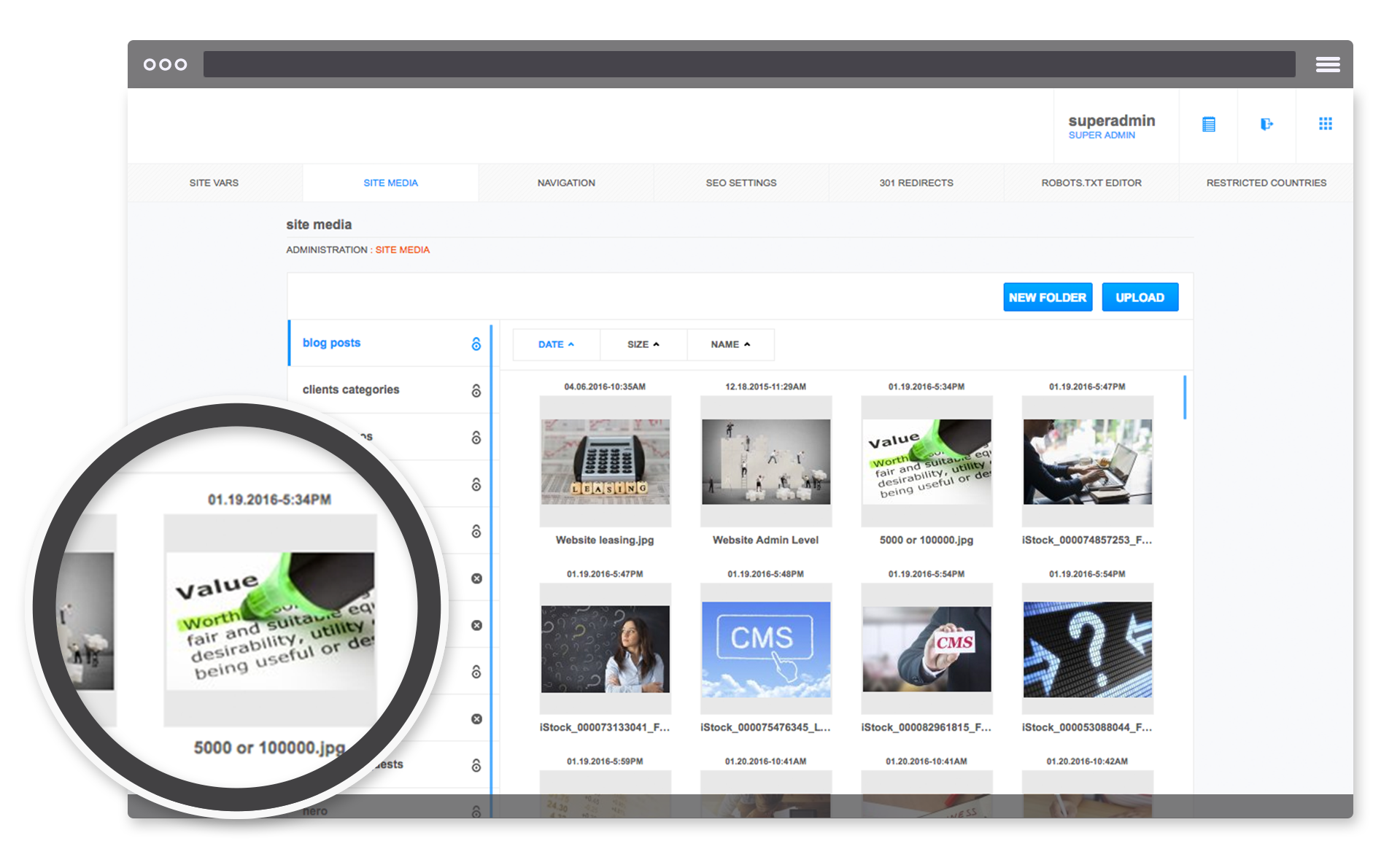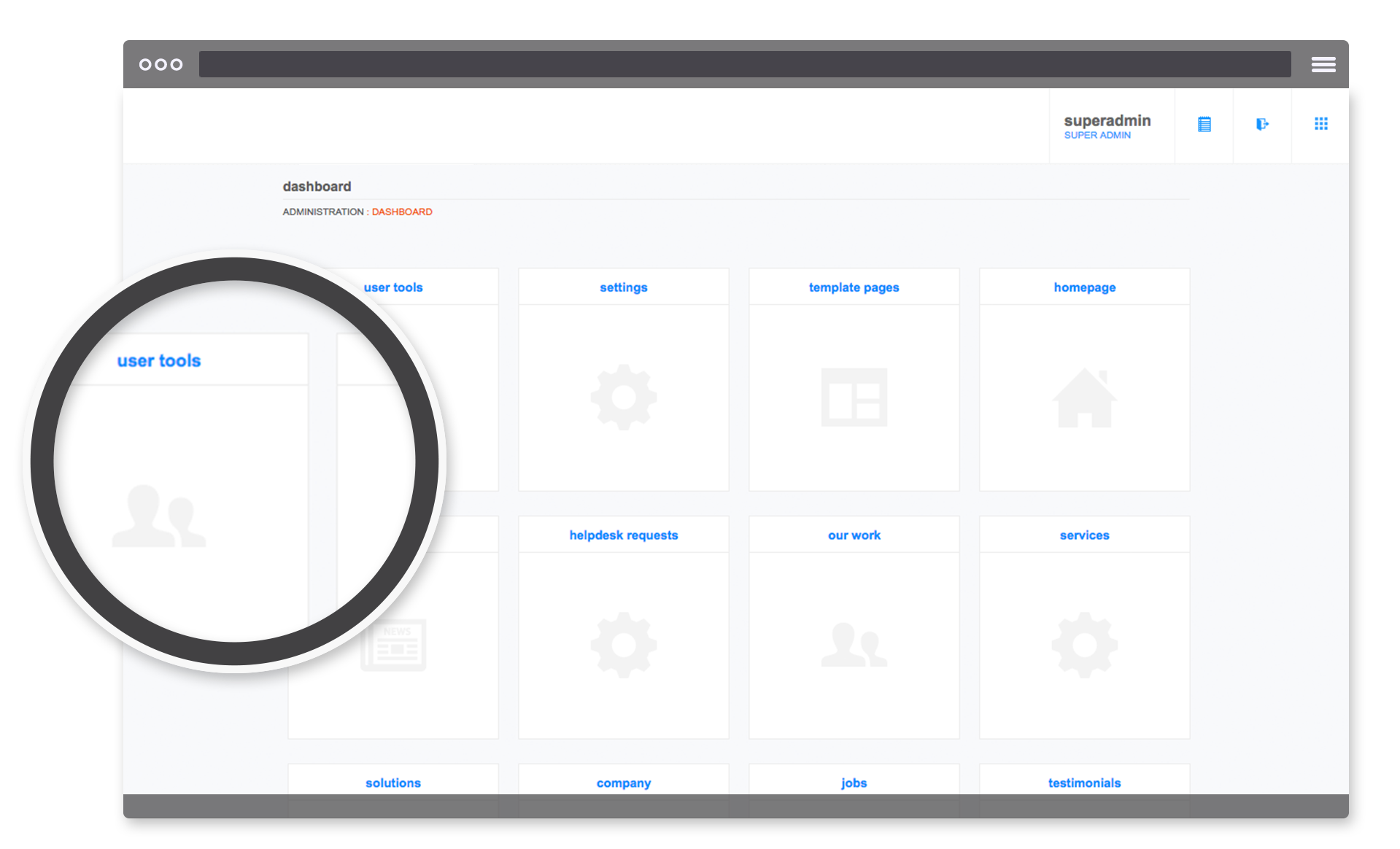 Custom Tools
The real benefit of a custom content management system is the ability to build custom tools to manage unique content types. Many off-the-shelf systems have tried and failed to match this capability. With our CMS, we will create custom tools to manage the content designed into the front-end - as opposed to the opposite. What makes a custom tool? Anything that is complex, multi-relational