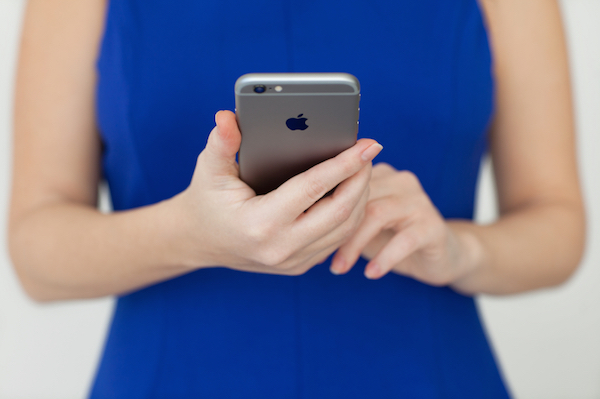 Last week, Apple released an update to its popular iOS operating system. With the update came new features and improvements for devices that use iOS, as well as a controversial new tool that has online publishers in a serious tizzy.
In iOS 9, Apple is allowing third-party apps to block ads that appear while browsing the web on the Safari web browser. The change is significant because Apple currently holds a majority of the mobile web browsing market share. Around 42 percent of all mobile web traffic takes place on an Apple device, compared to about 36 percent on mobile devices running Google's Chrome browser.
While some are speculating that this is a direct attack on Google's core business, online publishers and marketers are getting caught in the middle. Google's advertising business accounts for about 90 percent of its total revenue. More importantly, 20 percent of its total ad revenue comes from mobile marketing and 75 percent of its mobile ads are viewed on Apple devices. Even though Apple is requiring a third-party app to block the ads, it's certainly aware of the clout it holds in the digital space.
So what does this mean for digital marketers and online publishers? Here are some things to keep in mind.
This Is Nothing New

The news of iOS 9 and third-party ad blocking is relevant because it's Apple who is involved. However, this isn't groundbreaking new software. Apple is simply bringing a desktop trend to the mainstream mobile world. According to comScore, close to 10 percent of desktop users in the United States were already blocking ads.
Apple defends its decision to enable ad blocking because it says the update improves the overall user experience. While it still may be a direct attack on Google and subsequently the Android operating system Apple competes with, it's hard to argue against the fact that user experience will improve without ads.
Online Publishers Will Survive

Adapting to new trends is something publishers have grown accustomed to. As new technology continues to threaten the existence of print publishers, many media companies have found ways to move their content to the digital space. While ad blocking is certainly a threat, online publishers will find a way to adapt to that change as well. They always do.
In a recent interview with the New York Times, online marketer Neal Richter said this is an opportunity for ad tech to become less burdensome and improver the user experience.
Marketers Will Have To Get More Creative

Moving forward, it's important for digital marketers and online publishers to realize that mobile ads take away from the user's experience. Pop-up ads and interstitials can be annoying for users and leads to them installing ad blocking software. If digital marketers want to continue to target users, they will have to get more creative in placing placing ads. Sponsored videos and "advertorials" are two places to keep an eye on.
This is probably a good time to bring up our own favorite type of marketing: inbound marketing. Users have become savvy to tricks and ploys over the years, which lends an incredible amount of power toward content that actually matters to them and still manages to convert. If you haven't learned about this more organic approach to marketing, you should probably get on it right now.
It should also be mentioned that Apple is, in fact, offering a way for digital publishers to skirt around the ad blocking. With iOS 9, Apple added Apple News to all iOS devices as another default, undeletable app. Ads cannot be blocked in Apple News, so publishing partners of the app will still be able to generate ad revenue there. However, it can also be looked at as a way to force publishers to sign up for the new service.
It's not all doom and gloom for those who rely on mobile marketing. In the days after the iOS 9 release, third-party apps that block ads quickly rose to the top of the paid apps category in Apple's app store. However, the most popular ad blocking app, Peace, was recently pulled by its developer because it "just doesn't feel good."
This is really just the beginning—whether that's fortunate or unfortunate for online publishers is yet to be seen. These new updates and their subsequent evolutions will need to play out before we fully understand the implications of ad blocking on mobile devices.